Be a smart Buyer!How to identify good-quality cnc laser engraver and bad-quality cnc co2 laser engraving machine?
Views: 10 Author: Site Editor Publish Time: 2017-07-20 Origin: Site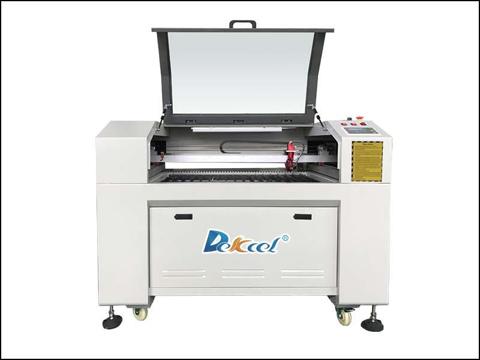 Be a smart Buyer!How to identify good-quality cnc laser engraver and bad-quality cnc co2 laser engraving machine?
As to one same model cnc engraver co2 laser machine,the quality of these two cnc laser engraving machine is totally different.Why?The answer is these two cnc laser machine for sale are equipped with different components of different quality. Wanna be a smart buyer? We dekcel cnc co2 laser equipment may teach you a few tips for that.
1.stepper motor
Stepper motor is one of the most important factors for processing precision of industrial cnc laser engraver equipment.Some laser cutter manufacturers adopt imported stepper motor,some cnc laser engraver suppliers use domestic ones,others install some unknown brand.We dekcel cnc laser engraver for sale all adopts Leadshine stepper motor,which is a famous brand in China,high precision,high quality,easy to maintenance.
2.reflect mirrors and focus lens
These reflect mirrors and focus lens of industrial cnc laser cutter can affect the final laser power.Some cnc laser cutting and engraving machine suppliers use imported mirrors and lens while some use domestic ones.This is a big price gap for buying a cnc laser machine.We dekcel laser engraver cutter adopts imported mirrors and lens from Singapore,high cutting strength,high precision and long working life.
3.laser tube
Laser tube is regarded as the core part of best laser cutter equipment.Because the price of imported laser tube is too high to be accepted,so generally speaking,the laser tube of laser cutting machine price is made in local factory.We dekcel co2 laser engraving machine use Reci laser tube from Beijing,high quality,good service,which has won a lot recognition and reputation from many foreign clients all over the world.
4. industrial cnc laser machine's shell
Last but not least,Some cheap laser cuttersuppliers use thin iron to make the laser engraver machine's shell,which is easy to deform after a long time working,leading to bad cnc laser engraving precision.It is suggested to buy steel welded laser cutting equipment.
Please don't only take the wood laser cutter price into consideration,most importantly,pay attention to the laser cutting and engraving machine quality and service.Otherwise,it will have a lot of maintenance cost for you to afford.Please think it over before buying laser cutting machine.