Two Easy Ways To Choose Wood CNC Router.
Views: 4 Author: Site Editor Publish Time: 2017-11-08 Origin: Site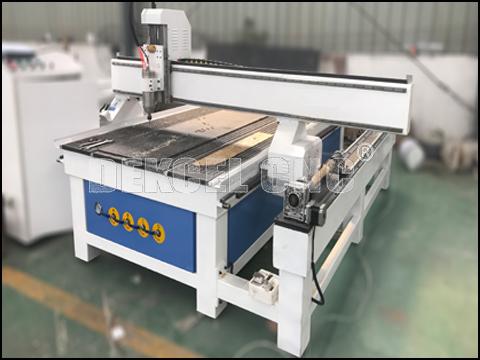 Two Easy Ways To Choose Wood CNC Router.
In recent years, the development of China wood carver CNC router has entered a mature stage, the manufacturers and brands of CNC wood carver router machine are also more and more. For the good quality wood CNC router buyers, it increased a lot of opportunities to choose, but also increased the trouble. For example, choosing what kind of CNC router is good, what brand of woodworking CNC router is good, how the after-sales service in time and so on.
When choosing the best quality CNC woodworking carver machine, you need to take a look at the following aspects:
1. The time of engaged in wood CNC outer industry.
Selecting CNC router enterprises, the customers need to choose enterprises with the good quality wood CNC router and high requirements of production process. Choosing large factories, because the quality management of the CNC router machine is better. The manufacturing process is high so that the machine is using, the probability of quality problems is less.
2. The after-sales service .
During wood CNC router using, there will be have a litter trouble of machine. Do not worry about the problem, if you can handle it by yourself, that is best. If not, you can find the manufacturer or distribution department, please technical personnel to solve. In the process of use, as the high speed CNC router for wood users, please according to the instructions to operate.
Jinan Dekcel CNC Equipment Company has focused on CNC router many years. Our workers have many years experience. We can give you more professional advice about cnc router according to the your requirements. In addition, the after-sale service of our company is good.
If you are interested in our wood crafts carver router, or have any question about CNC router. Please contact Jinan Dekcel CNC Equipment company. We are support service 24 hours online. And we will try our best to meet your requirements.
Thanks for your reading time.