The use of the connection keys on industrial wood cnc router DSP controller
Views: 6 Author: Site Editor Publish Time: 2017-08-04 Origin: Site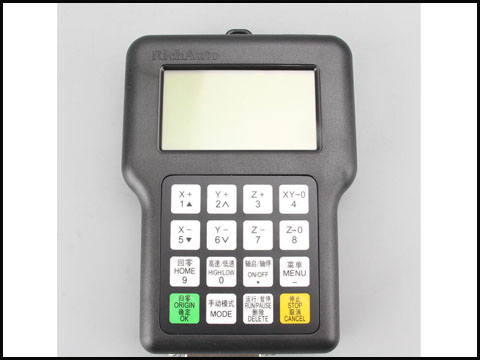 The use of the connection keys on industrial wood cnc router DSP controller
Jinan dekcel cnc company provides industrial wood carving cnc router. There are two kinds of control system for industrial wood cnc router: one is NC studio. The other is DSP controller. Here Dekcel is going to share some useful functions of the connection keys on the DSP controller of industrial cnc wood router.
The use of the combination key: press the first key firstly, then press second key. when the corresponding content appears, releasing the two keys at the same keys. The specific functions are described as follows:
1. "menu" + "number" key: switch the working coordinate system;
2. "menu" + "on" key, tool setting;
3. "run" + "number" key: processing after break point
4. "run" + "high speed" key: advanced processing;
5. "OK" + "stop" key: information for help
Hope this article will help you. If you have any questions about wood carving cnc router price and qualities, please contact us as soon as possible. Jinan Dekcel Cnc Euipment Co., Ltd will always be there for you.