The pros and cons of metal fiber laser cutting machine
Views: 74 Author: Site Editor Publish Time: 2017-05-04 Origin: Site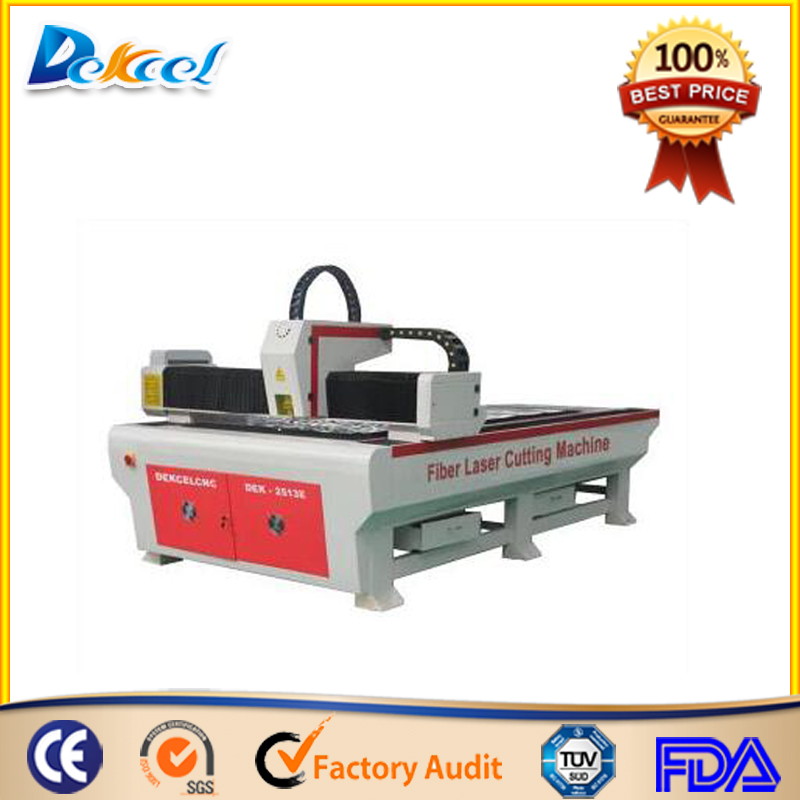 The advantages of fiber laser cutting machine

1 the high quality of light beam: fiber laser cutter has smaller focus spot which leads to the fine cutting lines and higher efficiency and better products quality.
2 the faster cutting speed: the speed of fiber laser cutting equipment is as twice as the co2 laser cutting machine of the same power.
3 high stability: adopting the world-class imported generator with stable function. The key points can be used for 100 000 hours.
4 high electro-optic conversion efficiency : the electro-optic conversion efficiency of fiber laser cutting machine is 30%, which is higher three times than co2 laser cutter. It is designed to save power and protect environment.
5 the low running cost
6l ow maintenance cost:fiber laser cutting machine does not need reflective mirrors, because of the fiber transmission. In addition, the users basically don't need to maintain the machine which save the large amounts of money.
7 easy control system: the control system is very easy to learn and users have no need to adjust the light path, which is very convenient.
The disadvantages of metal fiber laser cutting machine:
1 the core technology is still be mastered by Occident. So the price is much higher than theco2 laser cutting machine.
2 the gas consumption is huge
3 it is difficult for fiber laser cutter to cut the high-reflective materials like copper plate and aluminum plate.
4 the speed is not the priority any more when users cut the stuff of more than 30mm.
Hope this article can help you. Enjoy! If you have any questions, please feel free to ask us. Jinan Dekcel Cnc Equipment Co., Ltd will always be there for you.