The brief introduction of oscillating knife cutting machine for leather, cloth, car foot mat
Views: 27 Author: Site Editor Publish Time: 2017-04-25 Origin: Site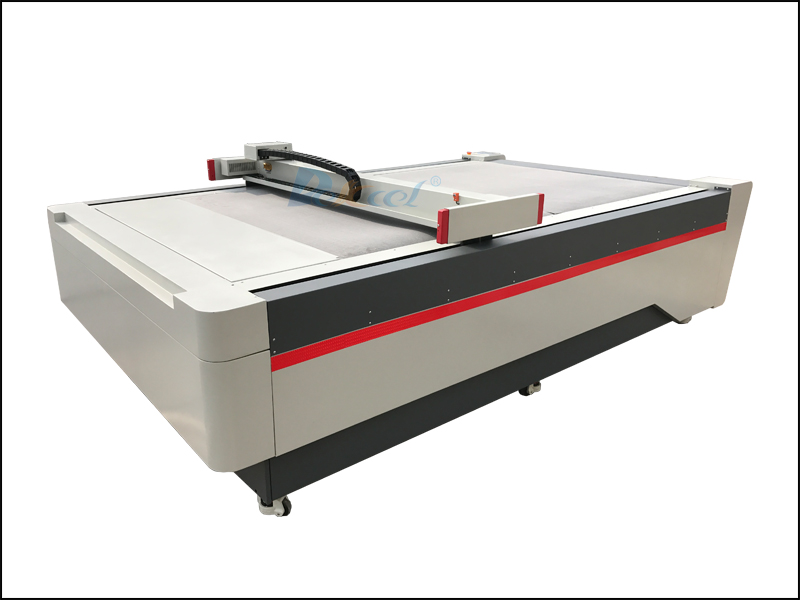 The oscillating knife cutting machine adopts oscillating cutting technology, without having die cutter, which saves the cost and the time on making die cutter, management and storage of die cutter during the process of production.
Dekcel Oscillating cutting machine for car foot mat features multi-purpose tool head, highly integrating multiple ets of processing tools. It can carry out interactive cutting, punching, drawing in a single period of running time, providing a work flow of production.

Oscillating paper leather cutting machine of Dekcel firm enables you to grow out of the traditional technique of manual cutting forever. Oscillating cutting machine can work out highly-challenged and complex patterns which the die cutter can not realize, thereby extends the designing space of the designer dramatically, creating new-style patterns which can't be imitated by handwork and making your patterns more attractive, thus reach the level that the buzz word "creation can go as far as your imagination can reach" communicates.

The oscillating cutting acrylic machine completely broke through the bottleneck that the enterprises rely on skilled workers and enable the enterprise to take the lead to enter the non-die cutter digital processing era,

Hope this article can help you.Enjoy! If you have any questions, please contact us. Jinan Dekcel Cnc Equipment Co., Ltd will always be there for you.