Six Shocking Advantages About Laser Engraving Machine
Views: 24 Author: Site Editor Publish Time: 2018-02-02 Origin: Site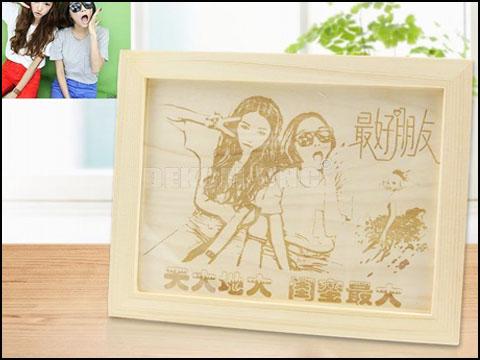 Six Shocking Advantages About Laser Engraving Machine
Now, the China best laser machine is used in different industries widely. We can see a various of crafts products made by cnc laser engraving machine in our daily life. Why is the laser nonmetal engraving machine so popular with customers? There are six shocking advantages about laser engraving machine you should know.
1. The cutting slot is small: the laser beam of good precision laser cnc carving machine focuses on a small light point to make the focus reaches high density, then the material is quickly heated to the gasification and evaporates to form holes.
2. The cutting surface is smooth: there is no burr on the cutting surface.
3. Don't damage the workpiece: the laser head will not contact the surface of material to ensure that workpiece is not scratched.
4. Good cutting quality: non-contact processing method and not out of shape.
5. Fast cutting speed.
6. High cutting precision.
And the cnc laser engraving machine has other advantages with low noise, clean, safe and pollution-free. It is also the trend of environmental protection in the future.
As a large scientific and technological production enterprise, Jinan Dekcel Cnc Equipment Company is integrating in R & D, production, sales and service. So if you are interested in our best quality laser engraving cnc machine, or have any question about nonmetal metal engraving laser machine. Please contact Jinan Dekcel Cnc Equipment Company. We are support service 24 hours online, and we will also offer you more professional advice.
Thanks for your time.