Laser cutting machine VS Plasma cutting machine. Which one is better?
Views: 118 Author: Site Editor Publish Time: 2017-04-18 Origin: Site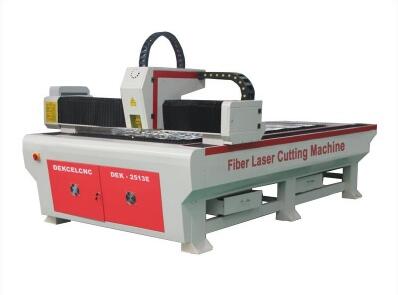 CNC laser cutting machine is a combination of laser cutting technology and numerical control technology, which has the characteristics of environmental protection, high efficiency and so on.
CNC plasma cutting machine is a new type of thermal cutting equipment, which uses high-temperature plasma arc heat to melt the working piece .
From the perspective of application, plasma cutting machine is mainly used in fields like automobiles, motorcycles, pressure vessels, chemical machinery, nuclear industry, general machinery, engineering machinery, steel and other industries; and laser cutting machine mainly in aerospace, metallurgy, automobile, shipbuilding, machinery and equipment, electrical equipment, elevator, advertising, household appliances, medical equipment, hardware, decoration, metal processing services in all walks of life.
AS for the working principle, the laser cutting machine uses laser beam with high power density to scan surface in a very short period of time to heat the materials to tens of thousands of degrees Celsius. Then the material will be melt or converted into vapor and the high pressure gas will melt material and blow them away from the slit. CNC plasma cutting machine will form two plasma gas and auxiliary gas first. The gas plasma arc will melt metal, at the same time , the various components and auxiliary gas cool the torch and the molten metal will be blown off.
As for the cutting accuracy, the laser cutting function is of 0.2mm or less, and CNC plasma cutting machine can only reach 1mm.
From the cutting cost perspective, the numerical control plasma cutting machine is much cheaper than laser cutting machine.
Hope this article can help you. Enjoy! If you have more questions, please contact Jinan Dekcel Cnc Equipment Co., Ltd to get satisfied answers.