China digital cnc oscillating knife cutter for leather car mat
Views: 34 Author: Site Editor Publish Time: 2017-08-10 Origin: Site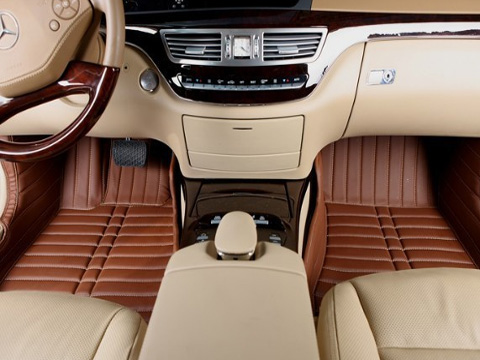 China digital cnc oscillating knife cutter for leather car mat
Digital cnc oscillating knife cutter is a new design in China, will occupy a lot of industries in near future. Why i say so? This article i will make a simple introduction of cnc oscillating knife cutting machine for these aspects: oscillating knife cutter's components, cnc oscillating cutter and plotter's application materials and industries, China oscillating knife cnc cutter tools types, cnc oscillating knife cutting machine after-sale service,and so on.
Oscillating knife cutting machine components:
Cnc vibration knife cutter machine is composed of oscillating knife tools, vacuum table and vacuum pump,guide rails,stepper motors and drivers or servo motors and drivers, control system, automatic feeding system,oil system, and so on. If you want to buy a oscillating knife cutter,you'd better get to know these components well before making an order. Only if all the oscillating knife cutting machine parts are of high quality,can the industrial cnc oscillating knife cutter exert its best performance during long hours working.
Vibration knife cutter machine application materials:
Digital cnc cutter machine is perfectly suitable for cutting a variety of materials such as corrugated paper,PVC expansion sheet,KT board,foam board,grey paperboard,adhesive sticker rubber/acrylic/PVC/foam board,vehicle sticker,cardboard etc.
oscillating knife cutter plotter tools:
1)Oscillating cutting tool: it is the main cutting tool with a vibrating knife.
The features are fast speed,very accurate,no burning nor smell,very environment friendly,a biggest benefit for some developed countries.
2)Creasing wheel tool:
A set of creasing wheel with four different sizes,including 2mm creasing wheel,3mm creasing wheel,5mm and 7mm creasing steel,can make good folding lines according to your different materials.For instance,if using 3mm creasing wheel,you can realize creasing 3-5mm thickness corrugated boards.If you want to know more,please go find a products named "Oscillating knife cutting machine for cardboard/carton box/corrugated board" on our website.
3)V-cut tool:
This is special for V groove making when it comes to materials like honeycomb board,gray board and other relatively thicker materials.
4)Router: this is specialized for Acrylic cutting and other hard material cutting.
5)CCD: camera,professional for positioning for print materials.The whole process is not only automatic but also precise.
6)Pen: it is for drawing line,patterns,pictures or just marking.
After sales service of Oscillating knife cuting plotter machine

1) 1 years quality guaranty,the Oscillating knife cutting machine with main parts(excluding the consumables) shall be changed free.Or charge if there is any problem during the warranty period.
2)Lifetime maintenance free of charge.
3)Free training course at our plant.
4)We will provide the consumable parts at an agency price when you need replacement.
5)24 hours on line service each day,free technical support.
6)Machine has been adjusted before delivery.
7)Our staff can be sent to your company to install or adjust if necessary.