Oscillating Knife Cutter Plotter Machine Maintenance and Troubleshooting Solutions
Views: 94 Author: Site Editor Publish Time: 2018-12-03 Origin: Site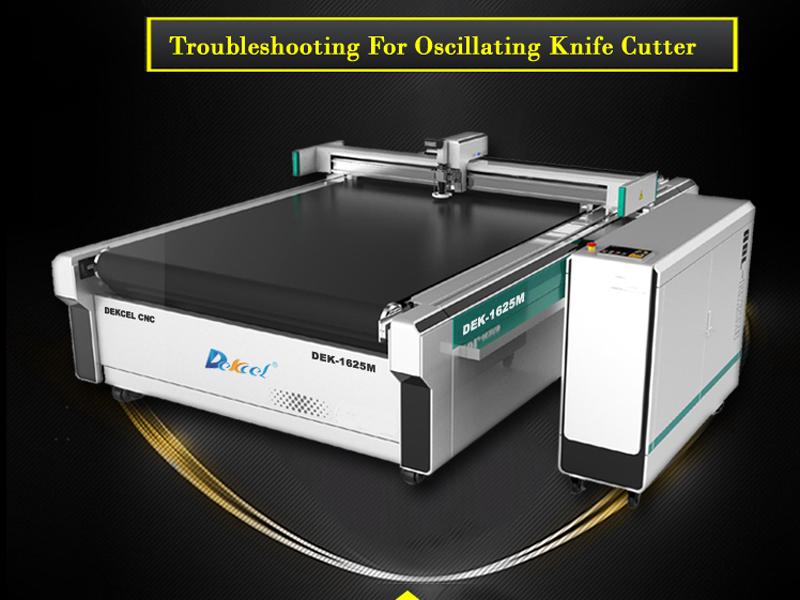 Oscillating Knife Cutter Machine Maintenance and Troubleshooting Solutions
In order to improve the service life of digital cnc oscillating knife cutting machines,It is generally required to avoid direct sunlight and other heat radiation, and to avoid places that are too humid, excessive dust or corrosive gases.Corrosive gases tend to cause corrosion and deterioration of electronic components, resulting in poor contact or short-circuit between components, affecting the normal operation of the device.
1). Q: The material can not cut through after finish cutting
A: Please check the setting of down origin position, the down origin set little high.
2). Q: There are some blade cutting trail on the felt of cutting table.
A: The down origin position set too low .
3). Q: The cutting edge not smooth or not completely cut through.
A: 3.1 Check the installation of the blade,make sure the blade is not installed in the opposite direction.
3.2 suggest change to another type knife blade,this knife blade not suitable for cutting this kind material.
4). Q:The machine not start to cut when you press [START] / [REPEAT] button.
A: 4.1 Check the data cable connect well or not.
4.2 the cutting transfer is unsuccessful,please download again.
4.3 the cutting tool selected not right in the software.
5). Q: There is an abnormal noise during the operation .
A: 5.1 Stop machine operation immediately,check belts and racks for objects; and lubricate rail racks
5.2 Report to the relevant equipment maintenance personnel for maintenance if necessary
6). Q : The material can not absorbed tightly for small size material

A :While you put the small size material on the working table,please use the carton board or transparent film to cover the remaining table .
7). Q: The left side of cutting table cut well but the right side can not cut well.
A : Please readjust the cutting table,let the table have the same level.
8). Note that the cutting table is made of aluminium do not press or put heavy things on the table .
--------------------------------------------------------------------------------------------------------------------
China DEKCEL CNC can offer more oscillation cutting solution for you according your request.