CNC fiber laser marking machine for electronic device logo
Views: 8 Author: Site Editor Publish Time: 2017-05-22 Origin: Site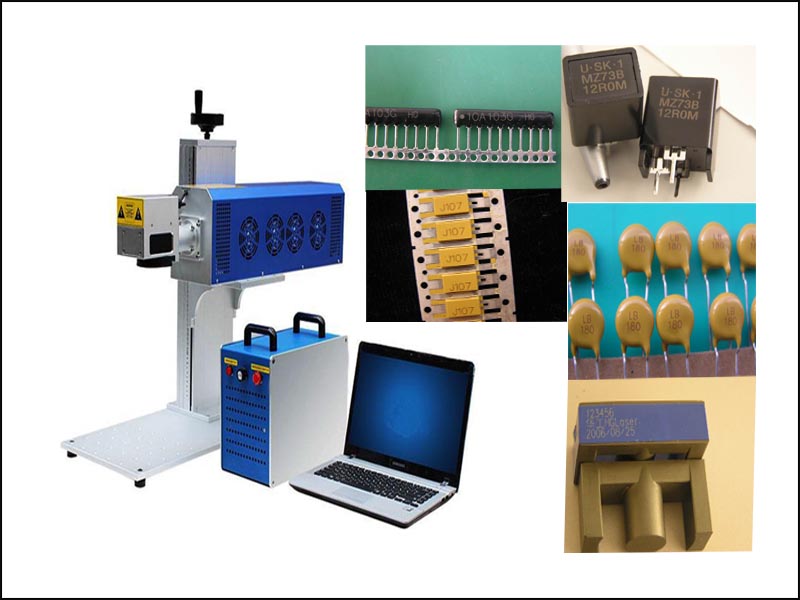 Fiber laser marking machine for electronic device logo
The electronic device is used for converting electrical energy into machinery,which is widely used in various fields.The rapid development of new energy has led to the rapid growth of this industry.Although China has gradually become a major electronic device manufacturing industry and mastered the efficient and ultra-efficient energy-saving motor production technology,under the dual pressures of emission reduction and environmental protection,people draw much attention to the efficient motor as the representative of energy-saving equipment in the market.
Applications of fiber laser marking machine:
Laser marking machine can not only be adapted to mark smooth electronic device after the etching,but also applied to the parts of the rough surface (rough surface) of the etching.Automatic laser marking machine makes use of a unique body design-optical X/Z axis can automatically move around to improve work efficiency.Applied materials: metal (including:cast iron,cast aluminum,stainless steel,gold,copper,chrome,brass,PCB etc)
Applied non-metallic materials including silicon wafer,ceramics,plastic,rubber,epoxy resin,ABS etc.)
CNC fiber laser marking machine characteristics:
1.Good anti-counterfeiting:
Due to the complexity of laser labels, and the special and non-reusable nature of the label material,it is difficult for the counterfeiters to evaluate the labels,so as to effectively protect the legitimate interests of the regular manufacturers and users.
2.No inventory:
The user can mark on the materials at any time according to the needs,so it will not appear inventory,saving room.
3.Low cost:
Fiber laser marking machine is suitable for all kinds of electronic device logo marking, particularly beneficial to the factory with various electronical device. This marking machine with less-wearing, anti-corrosion,waterproof and long service life is your esteemed company's best choice.