The simple introduction of gray image of industrial cnc router for wood engraving
Views: 455 Author: Site Editor Publish Time: 2017-08-01 Origin: Site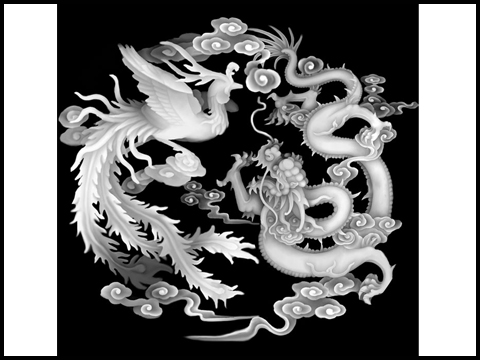 The simple introduction of gray image of industrial cnc router for wood engraving
For industrial cnc wood engraving router, a grayscale image is a monochrome image with 256 gradation, gamut, or gradation from black to white . Each pixel in the image is represented by 8 bits of data. The gray image has only gray levels without color changes. In Photoshop, the gray image is considered as a digital image with color channel. Cnc industrial wood Engraving machine gray scale is designed by carving software, which is used to engrave the embossed pattern.
(deep and shallow patterns are most applied to the mahogany furniture, also known as plane stereogram) . The wood cnc engraving router machine grayscale as shown below:
Input the gray image into the control software of industrial wood carving cnc router, the embossed effect products will be produced. Just like the following picture.
Hope this article will help you. If you have any questions about industrial wood carving cnc router price and qualities, please contact us as soon as possible. Jinan Dekcel Cnc Euipment Co., Ltd will always be there for you.