The application industries of cnc router engraving machine
Views: 1 Author: Site Editor Publish Time: 2017-05-03 Origin: Site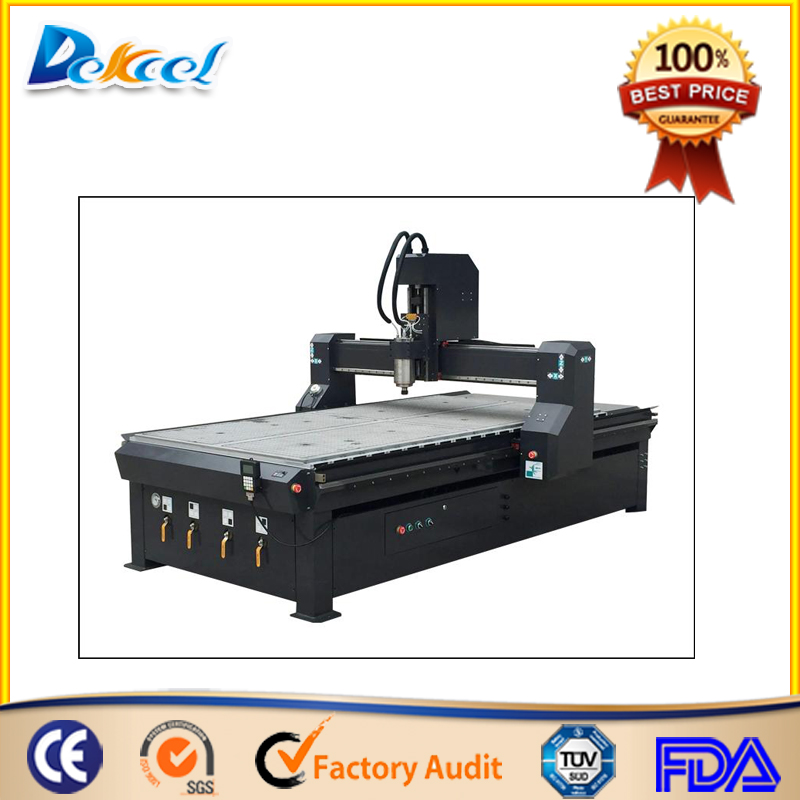 1 The advertising industry
Cnc router can engrave all kinds of signage, trademark, nameplates, badge,decorative gift, embossed medal, certificate, souvenier, photo frame, furniture decoration.
2 Small scale woodworking machine
Cnc router can used for solid wood furniture, mahogany furniture, MDF paint door, solid wood door, composite door, cupboard door and window, beside cabinet, folding screen etc.
3 Artworking industry:
Cnc router can process wooden craft, mural art of wood, artwork, embossed, jewelry, cosmetics package, musical instruments.
4 Soft metal processing
Cnc router can process aluminum front pannel, pop can, aluminum honeycomb panel, the inner decoration of car, train and aircraft, bronze medal and copper mold.
5 Electronics industry
Cnc router can engrave electronics components, integrated circuit, electonic plastic case, electronic product moldel, circuit board, electronic light box, computer and mobile phone keyboard etc.
Hope this article can help you. Enjoy! If you have any questions, please feel free to ask us.Jinan Dekcel Cnc Company will always be there be for you.