The advantage of small CNC wood router
Views: 16 Author: Site Editor Publish Time: 2017-07-12 Origin: Site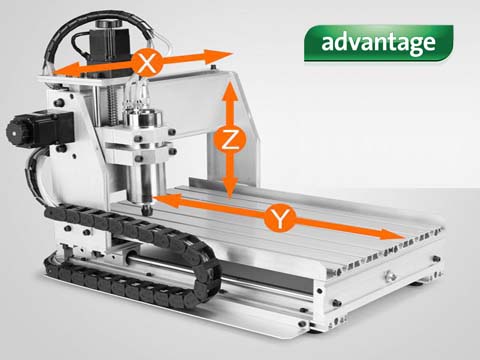 If you are looking one CNC wood router for your home or small wooden workshop, the small CNC wood router will be a good choice for you. The small CNC wood router has many advantages, including the following:
1) A mini CNC wood router allows you use it at any time and place as you like, even all day, every day.
2) If you need, you can easily update the CNC wood router by upgrading the software that drives it.
3) You can program your small CNC wood machine with a single design and use it to make hundreds, even thousands of the product, and each one will be exactly the same.
4) Unlike the industrial CNC wood router or milling machines, you do not need to be a skilled engineer to use the mini CNC wood machine.
5) The software of mini CNC wood machine allows you to simulate the manufacture of your idea,
6) The small CNC wood machine has a very affordable price.
7) There is plenty of user-friendly virtual software available so you can train how to use a small CNC wood router.
Currently, the small CNC wood router is the best value bench top CNC router on the market. It is durable and flexible, you can use it as you need and it is enough to be used for full production. For a small production, the small CNC wood router is the best choice.