Here is everything you want to know about oscillating knife cutting machine
Views: 591 Author: Site Editor Publish Time: 2017-04-22 Origin: Site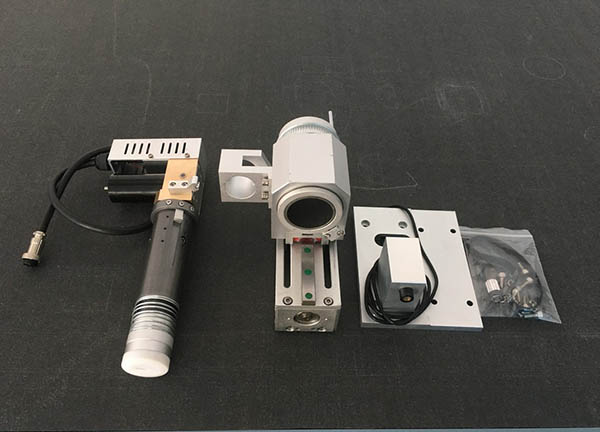 Advantage of Cnc oscillating knife cutting plotter machine
1.Best solution for digital cutting
2.Core World-class technology
3.Fast moving control system.
4.The high-performance software is integrated control system which can do automatic adjustment work.
5.Advanced platform structure design
6.Super strong wind leads to strong suction(small pattern suction is no longer difficult).
7.High-performance configuration
8.Kinds of tool heads.Powerful functions and Wide rang of cutting
9.LED touch screen, multi-language man-machine interface made the operating instructions be read directly.
10.Strong saving space can save 2G cutting material information and cutting pattern files.Meanwhile, Off-line operation can be realized.
11.The .high sensitivity collision-prevention device made built-in auto-induction, safe and reliable.
Applicable materials of Oscillating knife cutter
Corrugated board, foam, PVC, styrene, Coroplast, Celtec, magnetic film, adhesive vinyl, leather, rubber, fabrics, high intensity reflective films, paper, cardboard, polystyrene, magnetic films, vinyl etc.
Applicable industry
Cnc digital cutting machine can cut many types of foam, such as closed cell foam, rubber foam, foamex, foam core, KT board, EPE foam, polyethylene foam, PE foam, PVC foam, etc. It's widely used for packaging protection, advertising display, terminal insulation, model & mock up making, puzzle and pattern cutting, etc.
Using cnc oscillating knife cutting technology, our digital cutting machine has no burning and can protect environment. It's equipped with plotting pen, oscillating cutting tool, creasing tool, and drag knife tool to meet customers' different requirements.The heavy duty drag knife tool is available for special materials of the sign making industry.
Hope this article can help you.Enjoy! If you have any questions, please contact us.Jinan Dekcel Cnc Equipment Co., Ltd will always be there for you.