China Good Quality SYNRAD Co2 laser Marking cloth, package, acrylic for sale
Views: 2 Author: Site Editor Publish Time: 2017-05-20 Origin: Site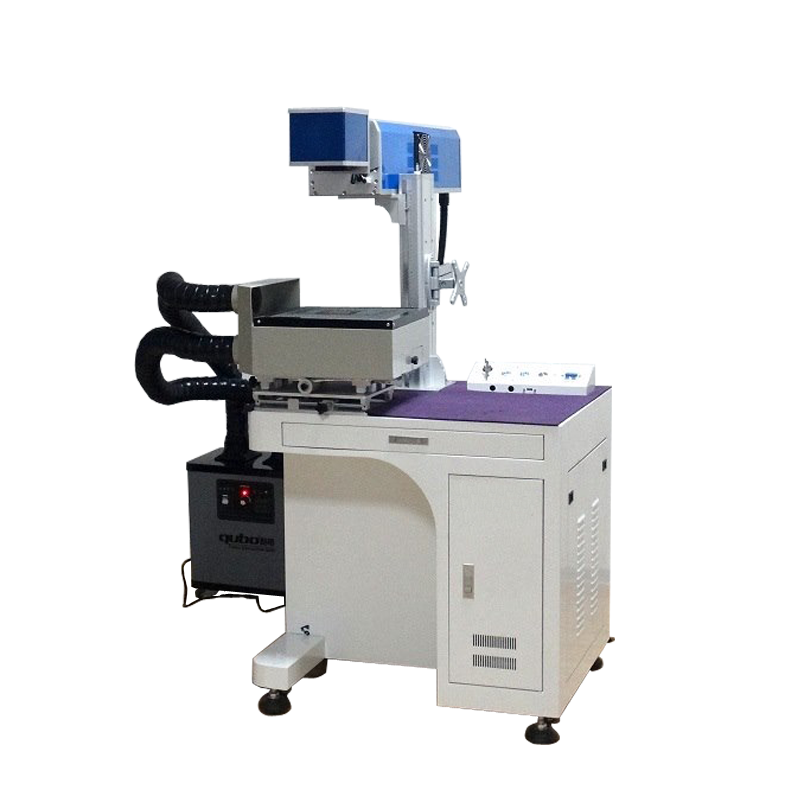 Feature of CO2 Nonmetal Marking Machine
1 Adopting imported optics lens, low loss, excellent focalization performance.
2 Adopted back focalization,laser power is controlled by the software and serially adjustable.
It is applicable to fine marking on nonmetal materials with low requirements.
3 The marking software is mightiness ,under WINDOWS interface, compatible with CORELDRAW, AUTOCAD,PHOTOSHOP etc.a variety of software output files. Support PLT, AI, DXF, BMP and other documents, directly using SHX, TTF font. Support automated coding, serial number, batch number, date, bar code and two-dimensional code marking.
4 Adopts RF metal laser tube, imported from USA, characterized by excellent performance and
long life time
5 Synrad co2 laser marking package machine can quickly mark letter,figure,graphics or autocoding ,serial No., batch No.,barcode,2 D code, etc.on metal or nonmetal surface
6 Adopting high-speed galvanometer system with high speed, high precision and stable performance.
7 Rotary worktable system is optional, thus, accomplish marking on cambered surface.
8 Be applicable to production line for flying marking.
Applicable for co2 nonmetal marking cloth machine
Applicable industry:it can be widely used in leather ,food ,beverage,cloth,electronic,meter,communication instruments,package,etc.can be cooperate with production for online marking.
Applicable materials:Can be used in wood,paper,leather,cloth,plexiglass epoxy,acrylic,unsaturated polyester resinand other non-metal materials.
Hope this article will help you. Enjoy! If you have any questions, please just feel free to ask us. Jinan Dekcel Cnc Equipment Co.,Ltd will always be there for you.