150w 280w metal laser cutting machine for stainless steel
Views: 13 Author: Site Editor Publish Time: 2017-10-23 Origin: Site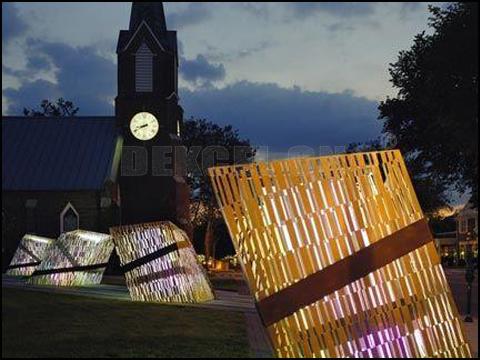 150w 280w metal laser cutting machine for stainless steel
Generally speaking, 150w 280w laser metal cutting machine can cut stainless steel plate, this landscape lamp made of laser cutting for stainless steel and glass uses bar code patterns to express the information in the digital age.
In fact, the laser cutting machine has been applied widely in sheet metal processing and metal processing in the life early. Compared with the traditional technology of cutting, laser cutting machine has the advantages of high efficiency, high energy density and softness, whether it is from the precision, speed and efficiency, metal laser cutter machine is the best choice for metal materials industry, which also makes use of laser cutting more widely. Whether it is smart animal modeling, or heavy stainless steel, carbon steel, can be processed by laser cutting machine, and shine a new luster.
In the field of laser processing, Jinan Dekcel Cnc Company focus on R & D and production machine, a series of high precision laser cutting machine has been introduced and successfully applied to the market, and bring huge benefits to customers, accumulated a good reputation.
So if you are interested in our cnc laser cutting machine for metal, or have any question about the metal cutting laser machine, please contact Jinan Dekcel Cnc Equipment Company. We are support service 24 hours online.
Thanks for your time.