A new energy saving and environmental protection! Economical cnc laser marking machine for fruit label
Views: 15 Author: Site Editor Publish Time: 2017-07-27 Origin: Site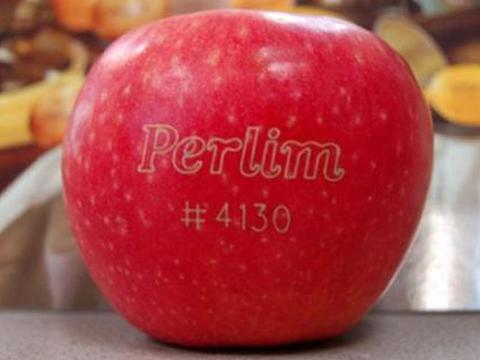 A new energy saving and environmental protection! Economical cnc laser marking machine for fruit label
That's a good news! Jinan Dekcel Cnc Equipment Company has launched a new economical laser marking cnc method to mark fruits. The fruit label marking machine users are hoping to reduce paper waste. From using a fruit laser marking instead of use of paper sticky labels , using cnc laser marking machine can save 10 tons of paper label & back every year, and 5 tons of adhesive.
The fruit were harvested at their origin and graded according to their origin. And subsequently, the fruits were shipped to the factory. After the arrival of the mature fruit, butter into tray onto the conveying belt, and then through the economical cnc laser machine marking the information on the fruit surface. That is the high precision fruit label marker cnc laser.
The China 20w laser cnc marker will mark the retailer's mark, the best food date, the country of origin and the cashier code on the outer surface of the fruits. That intense light hits the fruit's skin, leaving only its outer skin peeling and fading. It is not destructive to fruit and can be very precise.

"Given the success of all the practices on fruits, we can extend the laser marking label technology to a wide variety of other vegetables." said the fruit technologist. We will have the opportunity to reduce the waste of product packaging at an exponential rate, which is very exciting."
In recent years, more and more application of laser cnc marking technology in the fruit widely, some imported fruits or a certain brand of local fruit, in order to highlight the brand awareness, the manufacturers will label on the fruits surface, indicate the brand, origin and other information. The label is easy to tear or counterfeit. But using the good quality laser marker cnc for marking fruit label technology can be marked on the peel, not only does not destroy the fruit inside the pulp, but also can play a security role, unique and innovative.
More and more fruits manufacturers choose fruit label laser marking machine from Jinan Dekcel Cnc Equipment Company. If you are also interested in our label marking cnc laser for your work, or have any question. Please contact Jinan Dekcel Cnc Equipment Company. We are support service 24 hours online.