What is a cnc plasma cutting machine? What is the max thickness it can cut?
Views: 36 Author: Site Editor Publish Time: 2017-09-18 Origin: Site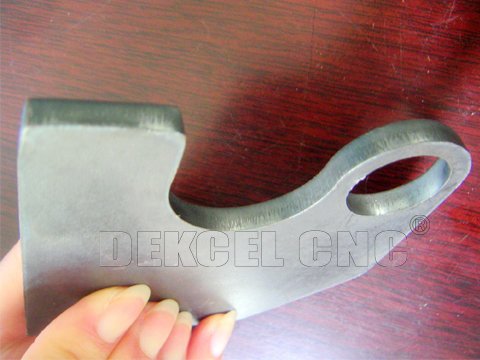 What is a cnc plasma cutting machine? What is the max thickness it can cut?
Jinan Dekcel cnc company produces cnc plasma cutting machine for many years with a lot of mature experience.When people mentioning cnc plasma cutting machine, the first thing occurs to my mind is the knife blade table, bright and sharp.Cnc plasma cutter can actually cut thick metal of at most 30mm steel.So What are the advantages of cnc plasma cutting machine of Dekcel cnc company. The following passage will give you a detailed information.
Cnc plasma cutting machine is designed to cut thick metals. Even for those steel of 30mm, cnc plasma cutter is capable of working well. As we all know , the auxiliary gas is necessary during the metal cutting process. It is considered as combustion promoter to make the cutting wok faster and more accurate.
For stainless steel and aluminum, they include various types of heavy metals like Cadmium and nickel. If use the way of dry cutting, it will have the poison gas and harsh noise as well as the dark edge caused by oxidation. So users are expected to solve the problems of poison gas, noise and oxidation when adopt the approach of dry cutting. At present, the best economic and best effective way is to cut under water. There are two main devices needed. One is air curtain and the other is water injection cutting. All of them are used to deal with the problems of dust, fume, noise and oxidation.
Especially for aluminum, since it is relative hard, so we need to pay more attention when working on it. Normally, the aluminum of 4mm is the best depth and the cutting result is best.
The cutting gas is oxygen and the auxiliary gas is air and nitrogen when it comes to cut carbon steel. It belongs to the range of dry cutting, which means no water involved during the working period. It will produce the poison gas like So2 and No2 when cutting carbon steel. What's more, the fume extractor will be needed because of the serious dust and annoying noise.
Hope this article will help you. If you have any questions about wood carving cnc plasma cutting machine price and qualities, please contact us as soon as possible. Jinan Dekcel Cnc Euipment Co., Ltd will always be there for you.