Maintenance notes for cnc plasma metal cutting machine
Views: 72 Author: Site Editor Publish Time: 2017-08-08 Origin: Site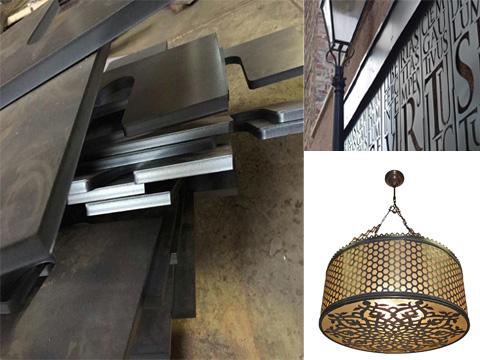 Maintenance notes for cnc plasma metal cutting machine
First,daily maintenance for cnc plasma cut metal machine:
1.At every working day,you'd better clean the plasma cutter machine bed and the dirt of the guide rail,turn off the gas source and the power supply after work,and empty the surplus gas in the pipe of the cnc plasma cutting machine at the same time.
2.If you have to go away or go outside for a long time,please turn off the power to prevent non-professional persons operating metal cnc cutting machine.
3. Please pay attention to observe the lubrication of plasma metal cutter's transverse and vertical guide rails,gear and rack so as to keep them lubricated well!
Secondly,weekly maintenance for stainless steel plasma cutter price:
1.The plasma cutting aluminum machine should be thoroughly cleaned every week,including the horizontal and vertical guide rails,transmission gear and rack etc.
2.Check whether the rail of brass cnc cutting machine is working properly,if not,please replace it in time.
3.Check whether all the torch of plasma cutter for carbon steel is loose, clean up the garbage of the ignition gun,making sure the plasma cutting machine for metal in good condition.
4.If the industrial good price cnc plasma cutter is equipped with automatic height adjustment device,check whether it is sensitive, whether or not need to replace the probe.
Thirdly,monthly and quarterly maintenance for plasma metal cutting equipment price:
1.Check the total air inlet,keep it clean, whether the valves and pressure gauges of cnc plasma cutter machinery are working properly.
2.Check whether all the trachea joints of cnc metal cutter are loose or not,to keep these tubes free of breakage.Tighten or replace it if necessary.
3.Check all drive parts whether loose or not,check gear and rack engagement situation,adjust it if necessary.
4.Release the intensifying device, push the pulley by hand,to see whether it can come and go freely or not,adjust or replace if there is abnormal situation.
5.Check the control cabinet and operation platform of cnc plasma metal cut equipment,whether the fastening screws are loose or not, blow away the dust in the cabinet with a vacuum pump.Check whether the terminal is loose or not (refer to electrical instructions for details)
6.Check the performance of all buttons and selector switches,if there is any damage,then change it immediately,and finally draw a comprehensive inspection pattern to check the accuracy of the cnc metal cut machinery.
These are the specific maintenance knowledge for cnc plasma cutter machine.Only if you manage to do this day after day,can you save a lot of maintenance cost and prolong plasma metal cutting machine service lifetime.These notes can be regarded as a great benefit for plasma metal cutter users.If you are interested in cnc plasma cutting for metal,please reply to us immediately.