The common questions before buying cnc router for adverting industry
Views: 6 Author: Site Editor Publish Time: 2017-09-07 Origin: Site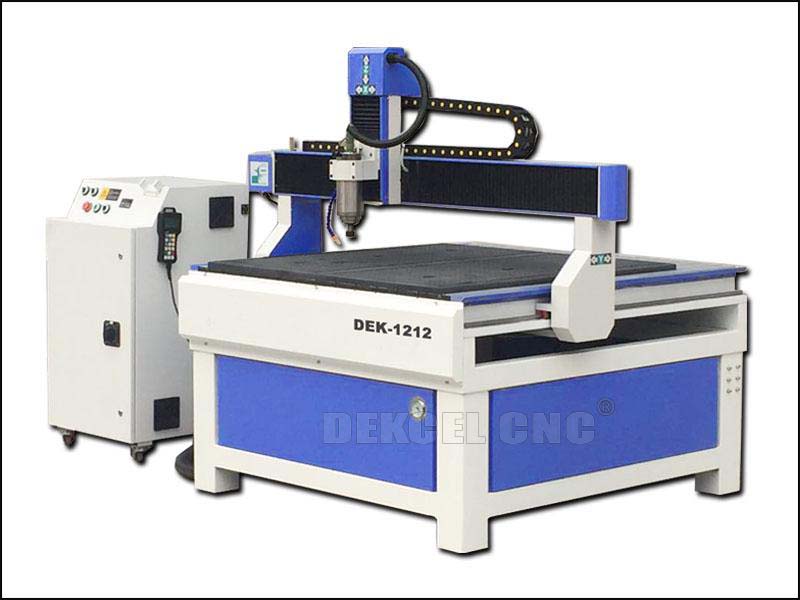 The common questions before buying cnc router for adverting industry
Jinan Dekcel cnc company offers good quality cnc router machine for advertising industry. The following are the two most common questions when customers want to buy the cnc advertising router engraving machine. Hope this article wil help you. Jinan Dekcel Cnc Equipment Co.,Ltd wil always be at your service.
1.What are the common types of advertising cnc engraving router machine? How about the configurations? Is the precision of ball screw higher than gear and rack?
The common types of advertising cnc engraving router machine is 6090, 6015, 6012, 9012, 9015, 1212, 1215, 1218, 1224, 1325. Except the above models, cnc engraving router for advertising industry usually cannot be customized according to the size. Since the iron bed is a fixed hair structure. If using other models, manufacturers need to open and produce the mold firstly with a quite high cost. The ball screw and the round rail are normally used for cnc router for advertising industry. For 1224 and 1325 type, it can also be equipped with rack and round rail or the rack and square rail. The precision of the ball screw is higher than that of the rack , but with low speed.
2.I want to move into the advertising industry, which includes engraving MDF. Could you recommend a proper 1325 cnc advertising router for me? What kind of the configurations are most proper?
The working area is 1300*2500, with rack and round rail or square rail, 2.2kw spindle motor. In addition, if your work includes the MDF hollowing, it is recommended to use 3.2kw spindle, gear transmission and square rail. If you want to do the embossing work, 2.2 kw spindle isalready enough.
Hope this article will help you. If you have any questions about wood carving cnc router price and qualities, please contact us as soon as possible. Jinan Dekcel Cnc Euipment Co., Ltd will always be there for you.