Seven Things You Won't Miss Out If You Attend Wood Cnc Router.
Views: 2 Author: Site Editor Publish Time: 2017-12-08 Origin: Site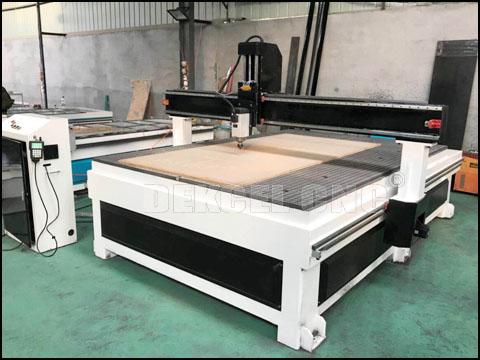 Seven Things You Won't Miss Out If You Attend Wood Cnc Router.
Do you know what are the main configurations of a cnc woodworking carving machine? Today, Jinan Dekcel Cnc Equipment Company will tell you seven things you won't miss out if you attend wood cnc router.
1. The different model of woodworking craving cnc router machine all adopts heavy duty body, to ensure not shaking when working and the long using lifetime.
2. Different control system of high quality woodworking carver router you can choose, the operation of controller is more simple, as the MDF wood acrylic carving machine user, you can learn it easily.
3. Different cooling methods of spindle--air cooling spindle and water cooling spindle. Generally speaking, mostly customers choose water cooled spindle, for some countries with low temperature, the air cooled spindle is a best choice.
4. Vacuum or aluminum T-slot working table design, it can be chose according to your materials and requirements.
5. There are many different brand of guide rails in the market. The rails of our Jinan Dekcel Cnc Equipment Company adopts Taiwan Hiwin square guide rails. Compared with round rails, the square rail has more higher precision, less wear and rear which can maintain high accuracy. Square rails apply to high speed move and greatly reduce the drive horse power the machine required.
6. High speed drivers and motors. Y axis is used double motors and drives to make cnc carving machine with fast speed.
7. Software, compatible with Type3/Artcam/Castmate / Ucancam a variety of CAD / CAM and so on.
This article we introduce you main configurations of woodworking carver cnc with factory price. Hope it can help you when you choose the China economical wood Aluminum carving cutting machine.
If you are interested in our wood cnc router, or have any question about cnc router machine, please contact Jinan Dekcel Cnc Equipment Company. We are support service 24 hours online.
Thanks for your reading time.