One Simple (But Important) Thing To Remember About Mopa Laser Marker Machine
Views: 0 Author: Site Editor Publish Time: 2018-03-10 Origin: Site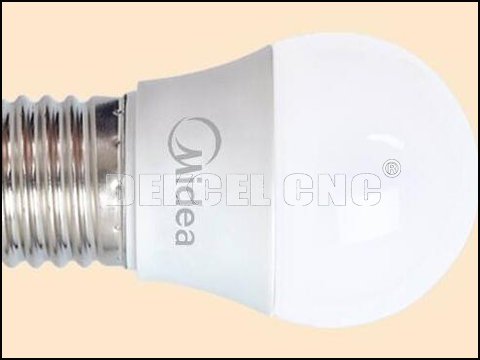 One Simple (But Important) Thing To Remember About Mopa Laser Marker Machine
With the popularity of LED lighting bulb, one simple but important thing you should know about mopa laser marker machine. What are the advantages of mopa laser marking machine in LED bulb marking industry? Today, Jinan Dekcel Cnc Equipment Company will tell you.
We can see all kinds of LED products in our daily life. More important, the mopa laser color marker cnc machine plays an important role in it. Using the mopa laser marker for LED bulb, it not only reduces the cost of enterprise, but also improves the grade of LED product. Anyway, the quality laser marker mopa machine is arguably in the application of LED. It not only reduce the manufacturer or the cost of enterprises, and the quality of LED products will be greatly improved.
So if you are interested in our LED bulb laser marker, or have any question about the JPT mopa laser for LED bulb marking, please contact Jinan Dekcel Cnc Equipment Company, we are support service 24 hours online.
Thanks for your reading time.