Notes for laser tube installation and maintenance of cnc co2 laser cutting engraving machine?
Views: 26 Author: Site Editor Publish Time: 2017-07-03 Origin: Site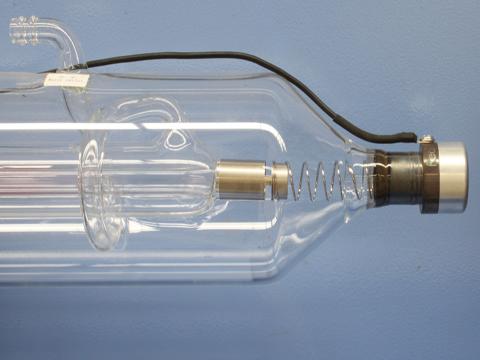 Notes for laser tube installation and maintenance of cnc co2 laser cutting engraving machine?
Jinan Dekcel laser engraving machine manufacturers provide almost all models of cnc co2 laser cutting and engraving machine.Today Dekcel will introduce how to maintain the laser tube,and the installation matters should be paid attention to.
1.As to the laser tube of cnc laser engraving cutting machine,the cooling water preferably choose pure tap water or distilled water,the best is pure water and keep the water temperature below 25 degrees celsius.
2.It is hot in the summer,please frequently change the cooling water,if the temperature is toohigh,stop to machine,then change the cooling water.It is too cold in winter,you need to pour out the water inside of the laser tube to avoid bursting of laser tube.
3.If you adopts water pump to cool the laser tube,make sure that the cooling water can flow up to 2 to 4 liters every minute,if the water flow is not enough,laser tube will be damaged.
4.You'd better open the exhaust fan to absorb the smoke,which will lead to the laser tube output end becoming fuzzy.
5.There will be a scale in the tube,after it has been used for a long time.Need to regularly clean the laser tube with 20% hydrochloric acid.
6.As to the first installation of the laser tube,don't remove the electrode wire,which is closely related to the laser tube's service lifetime.The wire is designed to avoid arcing burning the output surface.
7.laser tubes are made of glass,we should take the laser tube gently during installation and debugging to avoid external impact.
Laser tube is the core components of cnc laser cutting machine,pay attention to the installation and daily maintenance is of great significance.If you want to know more about laser machine,don't be shy to ask us.