Most people don't know how to use a wood cnc router better.
Views: 18 Author: Site Editor Publish Time: 2017-12-18 Origin: Site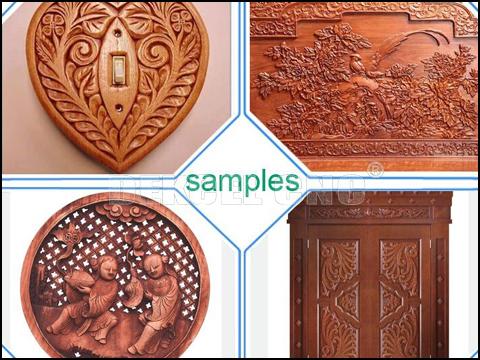 Most people don't know how to use a wood cnc router better.
The wood cnc router has been becoming popular with people more and more. But most people don't know how to use it better. In fact, there are many factors to affect the use of Chinese factory price wood cnc router. This article we will introduce this question form three aspects.
1. The use of the cutting tool.
It is important for cnc woodworking carving machine users to choose suitable cutting tool for their work. Because the precision of cutting tool is influenced to processing precision of wood furniture carving machine.
2. The rationality of processing technology.
The processing precision is not only guaranteed by the high quality wood MDF acrylic carving router, but also the reasonable processing technology is very important. In order to ensure the precision, please pay attention to the rationality of the processing technology.
3. Operator.
The operation of workers also have a great influence in the processing precision. In the training process, the operators should master the professional knowledge of wood cnc router. The technician need to accumulation of experience, using the cnc wood carving machine better, that has a great advantage to prolong the life of the machine and cutting tools.
So if you are interested in our acrylic wood engraving carving machine or have any question about woodworking carving cnc router machine, please contact Jinan Dekcel Cnc Equipment Company, we are support service 24 hours online. We will provide you more professional advice according to your requirements.
Thanks for your reading time.