Cnc router for cutting aluminum machine good price!
Views: 18 Author: Site Editor Publish Time: 2017-10-31 Origin: Site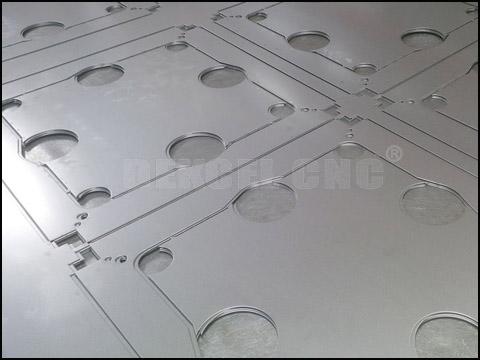 Cnc router for cutting aluminum machine good price!
As we know, the wood cnc router can engrave cut many materials, such as acrylic, MDF, double color plate, also including metal materials. So what are the advantages of cnc router for cutting metal materials?
1. Don't damage the metal materials, using the milling processing way to guarantee the work piece not to be damaged.
2. Cleaning. Oil mist cooling, after processing, the workpiece is pollution-free, easy to deal with.
3. High efficient and convenient , directly processed products that customer needs and saving materials by using computer typesetting .
4. High speed and high efficiency.
5. Big power. power: Smooth cutting edge, no burrs, no deformation.
6. Good stability . Can work 24 hours a day uninterrupted.
7. Reasonable design.
8. Software compatibility: compatible Type3/Artcam/castmate and other CAD/CAM design and production software.
Application: aluminum, signage production, heavy machinery parts processing, wood furniture manufacturing, toy industry, decoration industry, etc..
Materials: aluminum, aluminum plastic board, organic acrylic plate, acrylic, copper and synthetic metal, etc..
Aluminum cnc cutting machine brings benefit to customers, it is popular with people more and more. If you are interested in our cnc metal cutting router machine, or have any question about the cnc router for metal. Please contact Jinan Dekcel Cnc Equipment company. We are support service 24 hours online. Thanks for your reading.