​Cnc co2 Laser marker serves for food and beverage packaging industry
Views: 8 Author: Site Editor Publish Time: 2017-05-24 Origin: Site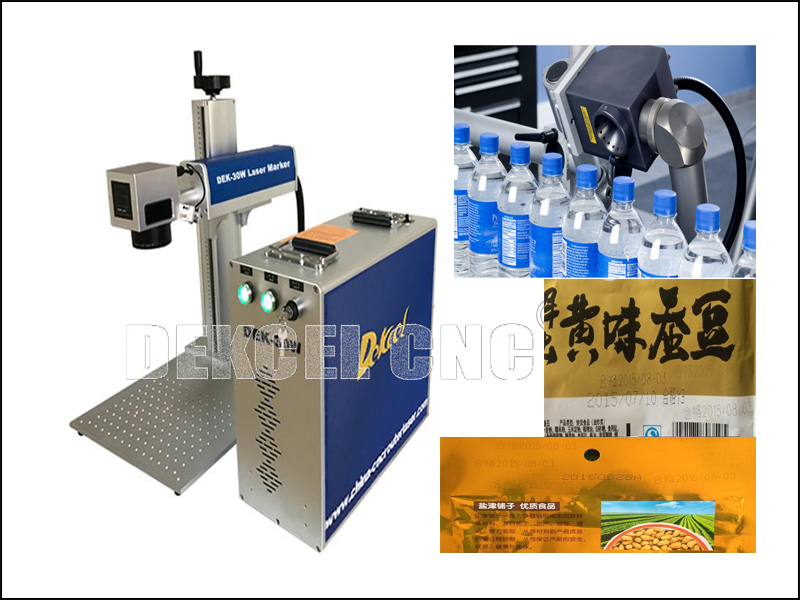 Cnc co2 laser marker serves for food and beverage packaging industry
With the continuous improvement of living standards and the growing consumption level at the same time,people have raised higher packaging requirements.Cnc laser marker machine (laser marking machine) make use of laser beam to make permanent mark on a variety of different material surface.In the field of food industry,packaging has been a special concern,cnc laser marker machine witnessed the development of food packaging labeling industry.
Cnc co2 laser marker applied in the food and beverage industry is a new trend, it can not only mark code logo or origin and other information on the food surface or packaging surface,but also mark shelf life,bar code information on food products.Application of co2 laser marker in the food and beverage industry has the following advantages:
First of all,non-toxic,non-polluting,pollution-free,low cost of processing,without ink and other printing supplies,without any odd smell;
Secondly,fast speed,high precision,stable performance;
Thirdly, an important point is that the laser marking machine can work continuously;
Fourthly,one thing needed to mention is that laser marking technology for food packaging is non-contact and no wear process,which ensures that the goods will not be damaged and the goods'stability and reliability;
People continuously make progress in Laser technology,for instance make constant innovation and change in cnc laser marker,cnc laser cutting machine,cnc laser engraving machine and other equipments in order to provide more solutions for the food packaging industry or other industries.
Thanks for your time.