What is Oscillating knife cutting machine?
Views: 77 Author: Site Editor Publish Time: 2017-02-14 Origin: Site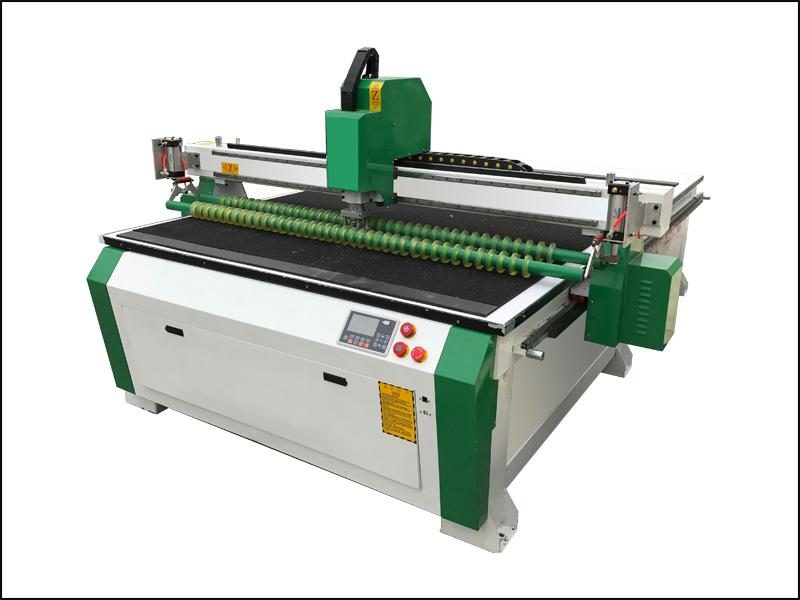 A Oscillating knife cutting machine comprising a motor mounted in a housing for driving a lengthwise oscillating knife extending in a substantially vertical direction, further comprising a material presser foot mounted on a carrier bar extending in the longitudinal direction of the oscillating knife and displaceably guided in this direction at the housing, and also comprising an actuating member mounted on the housing for releasing a support means for the carrier bar, characterized in that the actuating member is also coupled with a lifting device for lifting the carrier bar in a stepwise manner.
In a Oscillating knife cutting machine of the type having a vertically reciprocating cutting blade,an internal grinder and a presser foot on a carrier bar, a lifting device responsive to operation of an actuating member for stopwise lifting the carrier bar to permit true one-hand operation and to avoid possible injury to an operator placing his hand on the presser foot in the region of the reciprocating cutter blade.
Therefore,the Oscillating knife cutting machine does not only enable controlled lifting of the material presser foot 28 with the hand guiding the cutting machine, but, in addition, the material presser foot can be lowered with the same hand. Consequently, the Oscillating knife cutting machine features genuine one-hand and one-lever operation as far as lifting and lowering the material presser foot are concerned.