Two kinds of Software laser cnc cutting machine and cnc wood carving router use
Views: 261 Author: Site Editor Publish Time: 2017-07-26 Origin: Site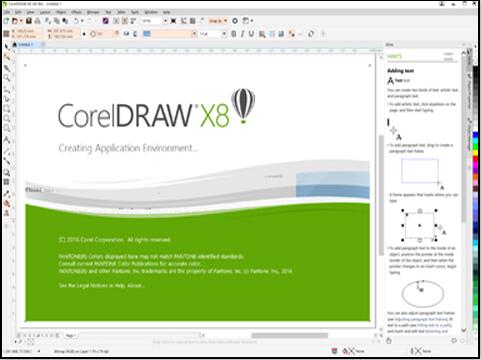 Two kinds of Software laser cnc cutting machine and cnc wood carving router use
After buying the laser cnc machine and wood carving cnc router,users have to think about which kind of Software they will use. Jinan dekcel cnc company will offer several choices of useful software of cnc laser cutting machine and cnc wood engarving router machine.
First, Coreldraw software is widely used in laser cnc cutting machcine. CorelDraw (styled CorelDRAW) is a vector graphics editor developed and marketed by Corel Corporation. It is also the name of Corel's Graphics Suite, which bundles CorelDraw with bitmap-image editor Corel Photo-Paint as well as other graphics-related programs (see below). The latest version is designated X8 (equivalent to version 18), and was released in March 2016. CorelDraw is designed to edit two-dimensional images such as logos and posters.
CorelDRAW has a good support in laser cnc cutting machine.
For cnc wood carving router , Artcam is the software what we advise. Its simple interface and is easy to use tools which allow hobbyists and independent designers to produce high quality decorative woodwork of wood cnc engraver cutter router machine. You can design directly in the software and choose from our clip art library or import images. Designs can then be quickly created or edited with ArtCAM's range of vector tools. You can also import 3D files to make more complex 3D reliefs.
And also we advise Artcacm because you will be easy to learn this software from Youtube, and if you have questions about learning Artcam software used in cnc router for engraving wood, it will be solved easily. And Artcam software supports 2D or 3D engraving.
Hope this article will help you. If you have any questions about wood carving cnc router price and qualities, please contact us as soon as possible. Jinan Dekcel Cnc Euipment Co., Ltd will always be there for you.