The mainly differences between water cooling spindle and air cooling spindle of cnc wood router
Views: 3 Author: Site Editor Publish Time: 2017-08-31 Origin: Site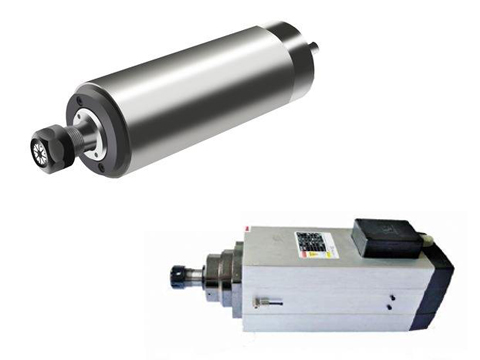 The mainly differences between water cooling spindle and air cooling spindle
Jinan Dekcel cnc company has been professional producing and selling cnc wood carving router machine for many years. In order to let readers who want to learn the working principle of wood cnc engraving router machine, Dekcel will going to introduce the the differences of the water cooling spindle and air cooling spindle.
1.water-cooling spindle motor, as its name suggests, is using water circulation to cool the spindle generated by high speed heat. Water cooling effect will be very good. Because after the flow and circulation, the temperature will not exceed 40 degrees. Air cooling spindle motor adopts fan mode to dissipate heat, and its effect is definitely not as cool as water. On the other hand, air cooling spindle don't need the water pump, so the installation is not that as complicated as the water cooling spindle of wood carving cnc router machine.
2.From the perspective of noisy, the water-cooling spindle motor is essentially noiseless, but the air-cooling spindle motor is noisy.
3.For the aspects of service life, since water-cooled spindle motor should be maintained regularly and frequently change water, or using industrial water cooling machine, so its service life is longer than air-cooling spindle motor of wood cnc engraving router.
4.For the accuracy, the axial and radial runout of the water-cooling spindle motor is basically below 0.003 mm, which is much better than air-cooling spindle.
Hope this article will help you. If you have any questions about wood carving cnc router price and qualities, please contact us as soon as possible. Jinan Dekcel Cnc Euipment Co., Ltd will always be there for you.