The main advantages of the mopa laser marking machine for aluminum plate
Views: 1 Author: Site Editor Publish Time: 2018-02-27 Origin: Site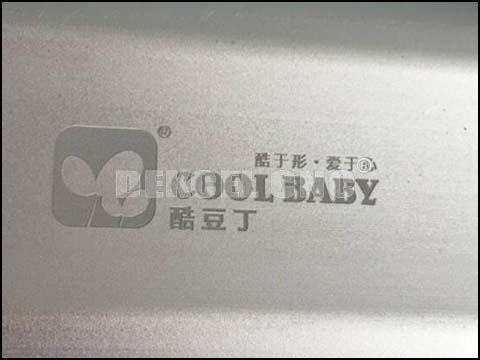 The main advantages of the mopa laser marking machine for aluminum plate
We can see all kinds electronic products in our daily life, and it can't be separated from them. The more electronic products are getting lighter and thinner, many mobile phones, tablets and computers all have used thin alumina as the shell.
And now, the cnc aluminum plate mopa marking machine has becoming more and more popular with customers. Why? What are the main advantages of best mopa metal laser marking cnc machine? This article, Jinan Dekcel Cnc Equipment Company will tell you.
When the Q laser is used to mark the potentials of the thin aluminum plate, it can easily lead to the deformation of the material, which affects the appearance of goods directly. However, the pulse width of mopa laser is smaller, which can not make the material to deformation, but the shading is more delicate and bright white. This is due to the use of a small pulse width of fine mopa laser marking aluminum machine can make the laser to stay shorter in the time of the material. Therefore, the mopa laser aluminum is a better choice for you.
So if you are interested in our fine mopa laser aluminum marking machine, or have any question about the cnc mopa laser marker. Please contact Jinan Dekcel Cnc Equipment Company. We are support service 24 hours online.
Thanks for your time.