The four characteristics of woodworking engraver router
Views: 8 Author: Site Editor Publish Time: 2017-10-16 Origin: Site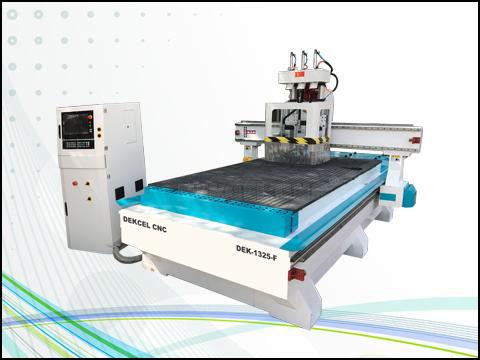 The four characteristics of woodworking engraver router
As we know, there are many different kinds of cnc woodworking engraver router in the market. So how to choose a good quality woodworking engraver machine for our work, that is important. And as a China economical woodworking engraver router manufacturer, Jinan Dekcel Cnc Equipment Company will introduce the four characteristics of woodworking engraver router.
One: accuracy of cnc woodworking engraving router should be accurate.
Accuracy is the primary parameter of best woodworking cnc engraver, that is to ensure high-speed processing and also to ensure stable and high precision. It is not an easy thing, but a high quality wood engraving cnc machine must have. And also, Jinan Dekcel Cnc Equipment Company can provide you the high quality woodworking engraving router for your work.
Two: reasonable structure, stable bed.
Cnc woodworking engraving machine bed is like the foundation of the house, it must be firm and non deformation, the economical woodworking engraver machine from Jinan Dekcel Cnc Equipment Company is firm and non deformation to ensure long-term use and maintain excellent performance.
Three: greater efforts.
The main factor affecting the strength is spindle motor power. The power is above three thousand watts.
Four: faster speed.
In the modern time, the speed is required, that is to pay attention to processing efficiency. The cnc engraving router for wooded industry not only has good quality, also has high speed. That can do you work totally.
So if you are interested in our woodworking engraving router for wooden crafts and wood furniture, or have any question about the cnc woodworking engraver machine. Please contact Jinan Dekcel Cnc Equipment Company. We are support service 24 hours online.
Thanks for your reading.