The application of Cnc laser marking machine in packaging industry
Views: 4 Author: Site Editor Publish Time: 2017-08-04 Origin: Site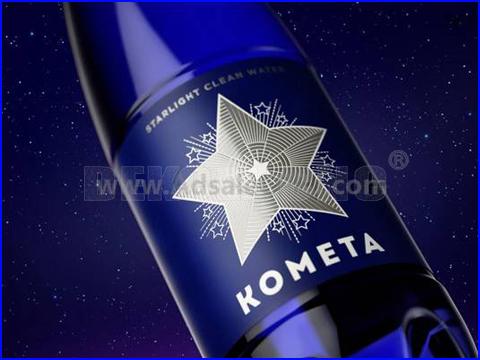 The application of Cnc laser marking machine in packaging industry
The 30w cnc laser marker is widely used in packaging industry. Because the laser cnc plastic marking machine can mark the logo, text, brand, production date and other patterns you design. In addition, the laser marking in packaging can process the metal and nonmetal materials. That will bring to you a good packaging market.
After the implementation of new national standard for drinking water, many main glacier water, pure water, spring water, distilled water, mineral water, oxygen rich water concept products gradually withdraw from the market, the concept of road to nowhere. There are a lot of changes of enterprise strategy for drinking water. The package manufacturers began to pay attention to packing.
Whether it's a bottle or a material, the market has spawned a range of innovative products. Recently, the Russian has lunched mineral water. It was packed in plain plastic bottles, but wrapping it to perfection. Simple image, with silver stars as the main element, bring high recognition for products. So that consumers can easily remember products.
Like the Boxed water in the United States, it breaks the traditional drinking water packaging by using similar to a carton of milk. And VOSS's natural drinking water uses a slender cylindrical glass bottle, so beautiful that people can't bear to open it.
From these innovative drinking water packaging design, it is not difficult to find, drinking water enterprises in creating "high yen value" at the same time, have to upgrade the product bottle design and materials and so on, and these high Yan value innovative products need more and more advanced technology and equipment support, DEKCElCNC 20w laser marking machine can help your work greatly.
Cnc laser marker 30w is used widely. The laser marker marking nonmetal and metal materials can be used for glass bottles, paper packaging, plastic bottles, cans and other metal material marking. Regardless of the brand LOGO, security code, production date, batch number, expiration date, supervision of bar code, two-dimensional code can also easily deal with by 20w cnc laser marking machine.
Previously, the ink marking method has the disadvantages of unclear marking and easy erasing, which affects the appearance of the product, and also has a bad influence on the credibility of the product.
Information of Laser marking is clear, beautiful, high precision, permanent, high temperature, corrosion resistance, not easy to erase, and the laser marking in packaging industry is to enhance the product quality and the laser marking machine as a good helper is increase the added value of the product.
If you are interested in our laser marking machine for your work, or have any question about the laser machine. Please contact Jinan Dekcel Cnc Equipment Company. We are support service 24 hours online.