The Alarming reasons of the water chiller of cnc co2 laser cutter for acrylic
Views: 16 Author: Site Editor Publish Time: 2017-08-26 Origin: Site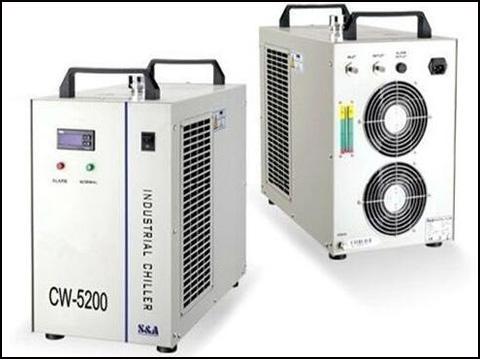 The Alarming reasons of the water chiller of cnc co2 laser cutter for acrylic
Jinan dekcel cnc company professionally produces cnc machines for many years. For example, cnc wood router, cnc stone engraving machine, cnc metal mould engraving machine, cnc laser cutting machine, cnc laser marking machine, cnc plasma cutter for thick metal, oscillation knife cutting machine etc. Among them, cnc co2 laser cutting machine for metal nonmetal is one of our main products. Today, Dekcel will going to introduce a configuration that seems not significant, but actually very essential--water chiller.
Water chiller is the cooling system of cnc co2 laser cutter which is able to protect the laser tube ensuring the working gas to work normally. What will happen if there is no enough water circular in the laser tube? Well, the water chiller will send noise to remind workers of cnc co2 laser cutter to check the water situation. Except this, are there any reasons of the alarming of water chiller? Dekcel is going to explain more reasons for readers. Maybe one of causes complies with the situation you meet.
1.the power supply system of cnc co2 laser cutter for metal and nonmetal is not normal. If the power voltage is low, it is easy to cause water cooler warning. Make sure the supply voltage is normal.
2.the water chiller itself is short of water. Users of cnc co2 laser cutter should fill it up with pure water.
3. the water pipe is blocked, and the flow resistance is increased. Then users need to do some cleaning and finishing works.
4. water temperature is too high to cause alarm. What users of Dekcel cnc co2 laser cutting machine is to change the water in time.
5. there is something wrong with the water pump inside the water chiller of cnc co2 laser cutter for acrylic, wood, pvc etc.
Hope this article will help you. If you have any questions about wood carving cnc router price and qualities, please contact us as soon as possible. Jinan Dekcel Cnc Euipment Co., Ltd will always be there for you.