Solid Evidences Attending Wood Cnc Router Is Good For Your Career Development.
Views: 6 Author: Site Editor Publish Time: 2017-12-07 Origin: Site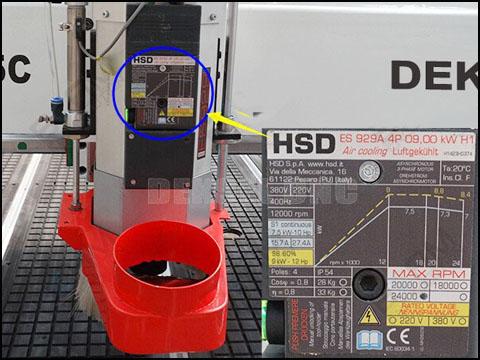 Solid Evidences Attending Wood Cnc Router Is Good For Your Career Development.
As we all know, in order to meet the customers needs, there are many types of cnc engraving router machine in the market. And according to the different cooling way, the cnc router machines are divided into two kinds, one is water cooling router, another is air cooling engraving machine. Many customers don't know how to choose, so today, we will explain the difference between the two types of cooling ways in detail.
The spindles made in China of woodworking carving cutting router are all air cooling spindle or water cooling spindle. Generally speaking, the air cooling spindle of cnc wood cabinet carving machine is mostly imported, like the Italy HSD air cooling spindle.
The biggest difference between air cooled and water cooled cnc router for wood carving machine are price, noise and frost resistance. The noise of the air-cooled spindle is much larger than the water cooled spindle, and the price is also higher. The water cooling spindle adopts water cycle to cooling the spindle, so the cooling effect is very good. Almost no noise, long life.
But for water cooling spindle, it need to install a water pump, a little complicated. Air cooling spindle doesn't need to water pump, very convenient to use. Some low temperature countries needs Italy HSD air cooling spindle, which is famous brand and has many after sale service department all over the world, but the noise is larger than the water cooling spindle and the price is higher.
Jinan Dekcel Cnc Equipment Company has focused on cnc router more than ten years. The workers who has rich experience will recommend you a most suitable machine according to your requirements.
So if you are interested in our wood cnc router, or have any question about cnc engraving router machine. Please contact Jinan Dekcel Cnc Equipment Company, we are support service 24 hours online.
Thanks for your reading time.