PTFE plastic rubber gaskets cnc oscillating cutter machine
Views: 86 Author: Site Editor Publish Time: 2017-02-18 Origin: Site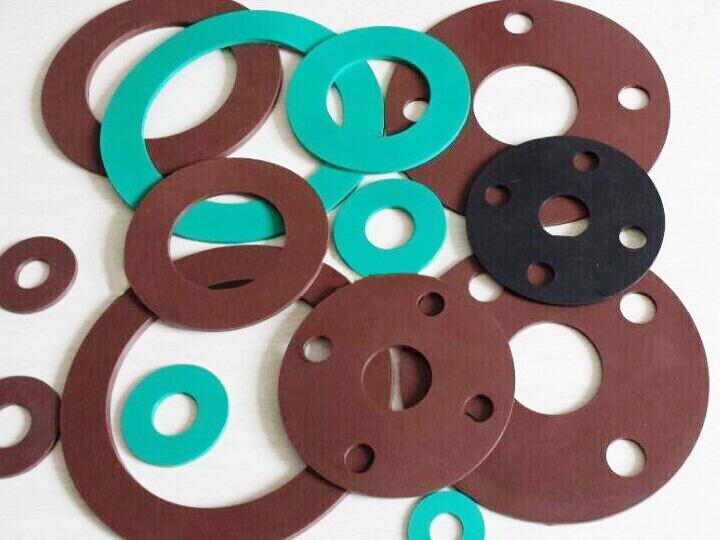 Gasket

The gasket is made of paper, rubber sheet or copper piece, placed between the two planes to strengthen the sealing material, in order to prevent fluid leakage between the static sealing surface of the sealing element.If want to cut rubber gasket,Dekcel can provide gaskets cnc oscillating cutter machine.
Non-metallic gasket category
Asbestos, rubber, synthetic resin, PTFE and other non-metallic sealing gasket
Rubber sealing gasket
A rubber seal is a ring cover consisting of one or several parts,fixed on a collar or gasket of a bearing and in contact with another ring or washer or form a narrow maze gap,to prevent leakage of lubricating oil and foreign objects.
Product Category
O-ring series
With FPM sealing gasket, NBR plastic gasket , silicone sealing gasket, EPR gasket, FFPM sealing gasket and other materials products,widely used in a variety of machinery, resistant to all kinds of oil-based oil and a variety of chemical media
Y-ring series
Fluoro rubber plastic sealing gasket, NBR plastic sealing gasket, chlorine rubber sealing gasket and other
materials products, widely used in hydraulic, mechanical, pneumatic and other industries. Resistant oil-based oil has a very good wear resistance, the choice of different varieties can meet -60 ℃ - +200 ℃ temperature area.
V-ring series
V-ring is an axial elastic rubber seal, used as a shaft without pressure seal. Seal lip has good mobility and adaptability, can compensate for greater tolerance and angular deviation, to prevent the internal grease or Oil leakage, but also to prevent the outside of the splashing or dust intrusion
YX sealing gasket ring series
Brief description Product use: for the reciprocating hydraulic cylinder piston seal
Scope: TPU general hydraulic cylinder, general equipment hydraulic cylinder
CPU: hydraulic machine for construction machinery and high temperature and high pressure cylinder
Material: Polyurethane TPU, CPU,
Rubber Product Hardness: HS85 ± 2 ° A
Operating temperature: TPU: -40 ~ +80 ℃ CPU: -40 ~ +120 ℃
Working pressure: ≤ 32Mpa
Working medium: hydraulic oil, emulsion