NEW! UV 3w nonmetal laser marking machine for jewellery industry
Views: 3 Author: Site Editor Publish Time: 2017-09-29 Origin: Site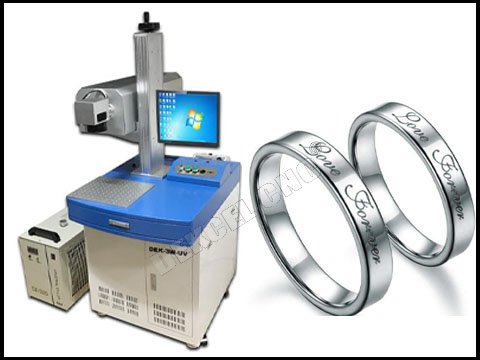 NEW! UV 3w nonmetal laser marking machine for jewellery industry
With the fierce competition in Jewellery industry, the laser marking machine for jewellery is becoming more and more popular.People are willing to mark some monumental words, letters, names, simple lines etc on the jewellery to make it more special.Jinan Dekcel cnc company is a producer cum seller of the 3w UV laser marking machine for jewellery industry. The Uv laser marker for nonmetal has stable output power, good beam quality and fast marking speed. So the marking effect is good as well as the efficiency is high.
Recommended 1: DEK-3W UV laser marking machine
1. Wide applicable materials make up for the lack of infrared laser processing capacity;
2. Modular design, flexible application.
A confidential interactive workbench is provided and the uv laser marker is equipped with automatic / manual operation mode to meet the requirements of multi-station production automation and improve the efficiency of equipment production.
3. Good beam quality and small focus spot make the ultra fine laser marking effect.
4. Three axis dynamic focusing technology: advanced digital three axis dynamic focusing technology can achieve the real-time control, arbitrary zoom. In addition, it can realize the stable performance and great marking effect with the fiber laser generator of high performance and the thick marble table thick.
Hope this articel will help you. Jinan Dekcel Cnc Equipment Co.,Ltd will always be at your service. Looking forward to doing business with you!