How to engrave glass by cnc glass engraving router machine?
Views: 570 Author: Site Editor Publish Time: 2017-08-08 Origin: Site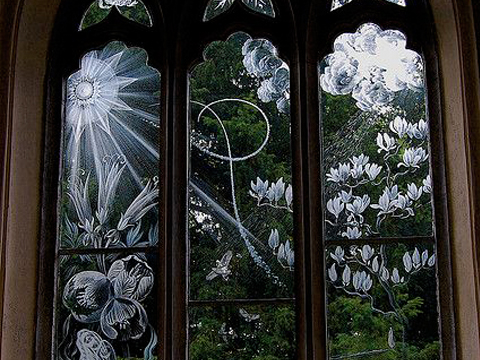 How to engrave glass by cnc glass engraving router machine?
As a transparent solid substance, Glass is widely used in buildings, doors and windows, household items which is an indispensable part of people's daily lives. Figures, flowers and birds, all kinds of patterns can be vividly engraved on glass. Since glass is a fragile object, this peculiarity makes it difficult to make artistic laser engraving expression on glass.
As we all know, when it comes to the glass engraving, if the power intensity is small, the patterns can not be engraved, on the contrary, it is very likely to broke the glass with the larger power intensity. So this engraving process of glass production has a quite a big limitation.
First of all, Dekcel cnc router for glass engraving has a new breakthrough, which the quality basic configuration of the cnc engraving glass router machine guarantees the firmness of the engraving and the stability during the working process. Second, Dekcel cnc router engraving glass machine adopts automatic control system, which ensure a more stable engraving effect can continue for a long time. The water cooling and water circulating system of Dekcel cnc glass router makes the engraving head not overheated and deformed during long time engraving contact with glass. Third, the glass cnc router can guarantee the continue efficiency of glass engraving under the control system desired order.
Hope this article will help you. If you have any questions about glass carving cnc router price and qualities, please contact us as soon as possible. Jinan Dekcel Cnc Euipment Co., Ltd will always be there for you.