Dekcel Second hand cnc auto-feeding co2 laser cutter and engraver for cloth and leather
Views: 7 Author: Site Editor Publish Time: 2017-09-11 Origin: Site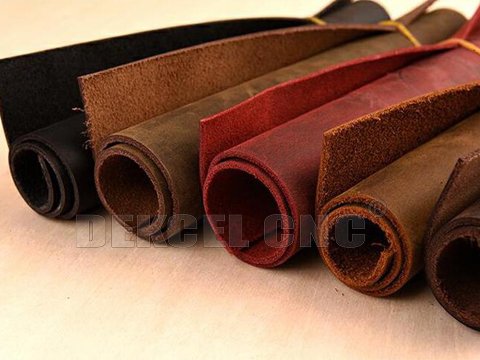 Dekcel Second cnc auto-feeding co2 laser cutter and engraver for cloth and leather
Cnc co2 laser cutter and engraving machine with automatic feeding system, as the name suggests, it is the co2 laser cutting machine which could feed material without manual labor.The Dekcel serious co2 laser cutter and engraver main is mainly for processing fabric / leather / denim and other clothing, bags, footwear, textiles, automotive, toys and other industries. Today, let's talk about the use of automatic feeding co2 laser cutters and engravers in various industries
The clothing fabric industry, the most widely used industry
The garment industry, there are many fields using automatic feeding system to cut some soft fabrics, cotton, leather, nylon and so on and make it become the necessary production in garment processing co2 laser cutting machine. The special lace cutting, carving and hollowing all can be done by Dekcel second 1390 or 1325 co2 laser cutting and engraving machine to to realize the automatic production of the clothing industry.
Shoes, bags - The best choice for leather engraving and cutting process
Leather, as everyone knows, is most used in the shoe, bag and luggage industry. Leather wallets, men briefcases, men leather shoes, ladies' high heels...... These are the most common products of leather. Then Dekcel second hand co2 laser cutting machine with automatic feeding system can also help the leather to carve and hollow out to make beautiful products.
Hope this article will help you. If you have any questions about second hand cnc co2 laser cutting and engraving machine price and qualities, please contact us as soon as possible. Jinan Dekcel Cnc Euipment Co., Ltd will always be there for you.