cnc oscillating knife cutting system application in automotive interior decoration industry
Views: 10 Author: Site Editor Publish Time: 2017-08-17 Origin: Site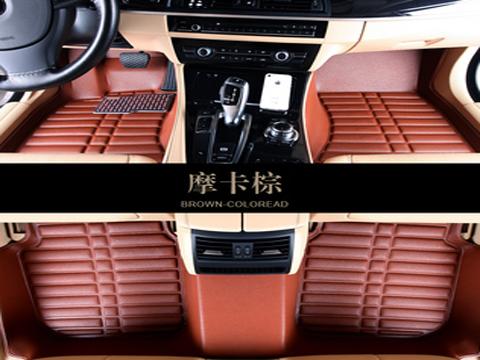 Digital cnc oscillating knife cutting system application in car mat and seat cover

Cnc oscillating knife cutter machine is a star in automotive interior decoration industry,for cnc oscillation knife cutting machine can easily cut car seat cover and foot mat,without any burning,no pollution,no burr,etc. When cnc vibration knife cutter occurs,it marketed at some high-end luxury products,and have won the love of these manufacturers. The what's the features of cnc vibration knife cutting system for car mat or seat cover cutting?

1.High-performance integrated circuit control system,convenient,fast,accurate and stable.
2.Import hardware of high quality,includes driving system,such as Japanese Yaskawa or Panasonic servo motors and drivers,transmission system,such as linear guide rails and helical gear and rack,synchronous belt device.All these components are famous brand all over the world,high quality,long lifetime,good after-sale service.
3.As to the appearance of cnc vibration knife cutting system is of European streamlined design, beige color,fashionable style,user friendly design,presenting a better visual effects.
As to the models of Dekcel cnc oscillating knife cutter machine,we provide fabric,carpet,foot mat,car seat cover oscillation knife cutter,rubber leather oscillating knife cutter,honeycomb and corrugated board cnc vibration knife cutter etc.As a professional oscillating knife cutter manufacturer,Dekcel will make the industrial cnc oscillating knife cutter equip with heavy duty cnc lathe,to make sure the cnc vibration knife cutter move with good stability and accuracy.Cnc oscillating knife cutter adopts vacuum table and vacuum pump to better absorb the car mat or seat cover on the table. We can provide customized service for cnc oscillating knife cutter machine table size,colors and so on.
As far as i know,oscillating knife cutting machine is not only applied in automotive interior decoration industry,but also in clothing industry,packaging industry and so on. Looking forward to cooperate with you on oscillation knife cutter cnc machine. If you want to know more about cnc vibration knife cutter,please read another article i have shared in this column,named "Detailed introduction! What is a cnc oscillating knife cutting machine?",anything you can think of,anything you want to know.