Product introduction of DEK-1390 co2 cnc laser engraving machine
Views: 4 Author: Site Editor Publish Time: 2017-09-09 Origin: Site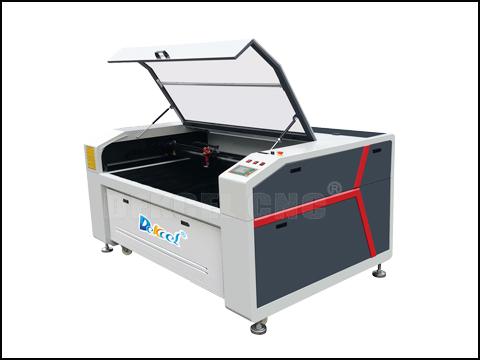 Product introduction of DEK-1390 co2 cnc laser engraving machine
The cnc laser machine of Jinan Dekcel Cnc Equipment Company has high precision and easy maintenance. The high speed co2 laser engraving machine with CAD software or CorelDraw mapping software can output cutting samples in real-time and improve the design speed. And there are many different kinds of co2 nonmetal laser engraving machine in our company for your choose. I believe, according to your materials, we can recommend a most suitable reci laser engraving machine for nonmetal.

Multi head co2 laser engraving cutting machine is a kind of laser cutting and processing equipment with high efficiency and low investment, which is suitable for manufacturing enterprises with large processing capacity and tight processing time. The multi heads co2 laser engraving machine can be carved and cut simultaneously, and also can be controlled by a single head, in addition, the laser power can be controlled separately.
The features of high precision cnc laser engraving cutting machine
1. cnc laser engraving machine is processing materials widely, cutting edge smooth, burr free, no polishing, no noise, dust free, fast processing, high precision, waste less, high efficiency, is the industry's best choice.
2. using the co2 laser engraving cutting machine, the laser head and work piece will not touch, will not scratch the surface, high precision.
There are many advantages of the nonmetal co2 laser engraving machine, if you are interested in our co2 cnc laser machine for your work or have any question about the cnc laser machine. Please contact Jinan Dekcel
Cnc Equipment Company. We are support service 24 hours online.
Thanks for your reading.