Little tips for engraving nameplates by small wood carving engraver router
Views: 20 Author: Site Editor Publish Time: 2017-07-31 Origin: Site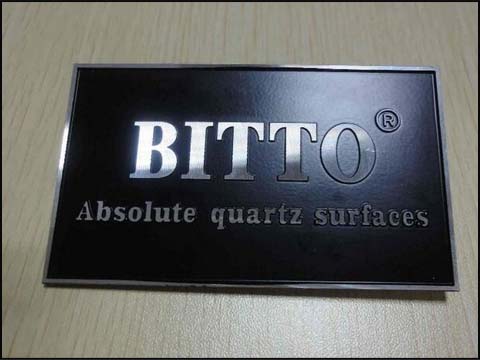 Little tips for engraving nameplates by small wood carving engraver router
Jinan Dekcel cnc Company produces small wood engraving cnc router for nameplate. For nameplate, we are all very familiar with. It plays a significant role in people's daily life. For example, in the convention, the attended member are expected to wear the nameplate;for some service people, they are supposed to have the nameplates to show their identity. Today, Dekcel is going to share the tips of how to make a great nameplate by the small cnc engraving router machine. After reading this, putting the tips into action, users of producing nameplate by small cnc carving router machine are able to make the great work.
For nameplate( conventional size: 2CM * 7CM / the commonly engraving used tools: 20 * 0.120 * 0.230 * 0.130 * 0.2), users are supposed to use the slightly larger knife with a bigger tip width of a small cnc wood carving router machine to calculate the tool path. When it comes to the 2D calculation, the milling tool and the crochet tool must be the same one. The overlapping rate is generally 20% - 30%, then to see if the fine strokes can finish well or not through the local amplification inspection approach. If yes, the users of cnc wood engraving router are expected to use the tool of big size. If not, choosing the knife tool of smaller size until getting the satisfactory effect.
Hope this article will help you. If you have any questions about wood carving cnc router price and qualities, please contact us as soon as possible. Jinan Dekcel Cnc Euipment Co., Ltd will always be there for you.