What are the advantages of cnc laser marking machine for food packaging industry
Views: 25 Author: Site Editor Publish Time: 2017-09-08 Origin: Site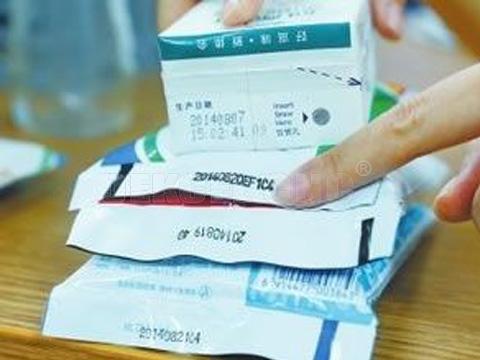 What are the advantages of cnc laser marking machine for food packaging industry
With the rapid development of food packaging industry, cnc laser marking machine for food packaging is widely used in our life. As the food packaging manufacturer, more and more people of them choose the economical laser marking machine for their work. And in our daily life, we can see the food packaging everywhere. We can see the logo, brand, production date, figure and other patterns on the surface of food packaging. That most of them are made by cnc laser plastic marking machine.
Why so many food packaging distributors choose the high quality laser marking machine for their work? What are the advantages of the cnc laser marking machine for food packaging industry?
As an important component of commodities, food packaging is protecting food at all times. The safety of food packaging materials is also directly related to food safety. In addition, the labeling information on the surface of package is also an important and intuitive basis for consumers to judge whether food is safe or not. The labeling information on the package can be effectively transmitted to consumers, food sources, food ingredients, food availability dates, storage conditions and precautions, and so forth.
In the market, many criminals are tampering date of production and other information for food. then the problem came, how can we effectively carry out more supervision of packaging information?
The traditional processing mode is usually used in printing and ink-jet way to mark information, but as long as the two kinds of markers with ink, that can be altered. The information is easy to tampered. In addition, the link is harmful to the people's heath and seriously threatening the physical and mental health of consumers. Therefore, there are obvious defects in food packaging in this way.
Therefore, it is replaced by laser marking machine, which is more safe and environmental friendly. Laser marking cnc machine can mark the signs on the surface of the materials, and leaving a permanent, clear mark,no pollution, no change.
The combination of laser marking technology and computer, now using the computer software control system, not only can customize personalized markers of various characters, product number, serial number, bar code, two-dimensional code, production date, pattern, logo and some special signs, but also enhance the overall brand influence.
At the same time, we can use the cnc laser marking machine to mark the tag, bar code and so on to establish a link database system, so that we can track, query the latest product trends timely.
Using the cnc laser marking machine can reduce the production cost, reduce the consumable material, guarantee the environmental protection and safety of the whole processing process. And using the high speed cnc laser marking machine does not produce any harmful chemicals to the human body and the environment. Whether from the point of food safety, environmental protection, efficiency, brand packaging and so on, laser cnc marking machine is undoubtedly the first choice in the labeling of food packaging industry.
There are many kinds of cnc laser marking machine in Jinan Dekcel Cnc Equipment Company. For example: fiber laser marking machine, this kind of cnc laser marking machine is suitable for marking metal and parts of nonmetal materials. Co2 laser marking machine, it is suitable for marking nonmetal materials. There are also desktop laser marking machine and mini laser marker cnc machine for your choose. Anyway choose us, we can provide you a most suitable cnc laser metal nonmetal marking machine for your work.
If you are interested in our cnc laser food packaging marking machine, or have any question about the cnc laser machine. Please contact Jinan Dekcel Cnc Equipment Company. We are support service 24 hours online.
Thanks for your reading.