How to choose cnc tombstone carving router machine?
Views: 11 Author: Site Editor Publish Time: 2017-10-13 Origin: Site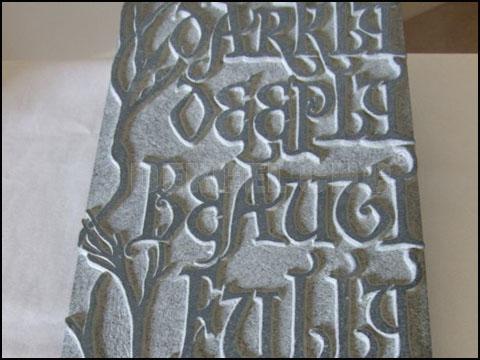 How to choose cnc tombstone carving router machine?
As a cnc tombstone carving router machine users, choosing a good quality cnc router for tombstone carving machine is important. And as a cnc stone carving router manufacturer, Jinan Dekcel Cnc Equipment Company will introduce you how to choose Chinese economical tombstone carving router.
So, when choosing tombstone carver machine, what aspects should we pay attention to?
1. Pay attention to the price, to understand the configurations of stone engraving carving router. First of all, telling salesman what you to do with using the cnc stone carving router machine. For example, what kind of stone do you want to process? what the maximum size (length and width) of the stone you processed? What do you mainly carve on the surface of the stone? Letter or complex patterns?
2. According to the carving format to determine the machine model, and according to the carving requirements to determine the cnc carving router configurations. Yo can understand the detailed description of stone carving machine configurations through the sales personnel, and what is the difference?.
3. Understand the configurations, you also should pay attention to more important parts of the brand, performance, and characteristics.
There are many different kinds of models of cnc stone engraving carving router machine in our company. And our company has focused on cnc router, cnc laser machine, oscillating knife cutting machine, plasma cutter and other cnc machines many years. If you are interested in our stone carving router, or have any question about the cnc engraving router. Please contact Jinan Dekcel Cnc Equipment Company. We are support service 24 hours online.
Thanks for your time.