Application of cnc nonmetal laser cutting machine in glasses industry
Views: 34 Author: Site Editor Publish Time: 2017-09-30 Origin: Site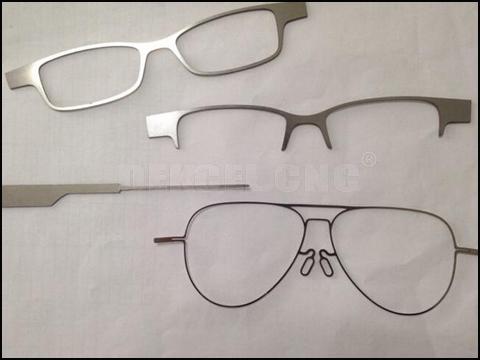 Application of cnc nonmetal laser cutting machine in glasses industry
Because the continuous investment in high-tech and the gradual improvement of people's living standards, the glasses industry has become a sunrise industry in twenty-first Century. And the economical cnc laser glass cutting machine in glasses industries is more and more popular with the customers.
With the fierce competition in the glasses industry, many glasses manufacturers are began to pay attention to improve profits, compression costs. Improve the manufacturing process of glasses, provide personalized customized glasses, become a magic weapon for many manufacturers to survive. And the application of cnc laser cutting machine help enterprises to solve these two problems.
Until the co2 cnc laser cutter machine has been put into use, the new design of glasses can only be presented on the software, then the cnc glass laser cutting machine can process different patterns of glasses according to your design which is fast and accurate. Using the cnc laser cutting machine for glass is especially suitable for the mass production.
In addition, the speed of nonmetal metal laser cutting cnc machine is faster than traditional cutting, improving the processing efficiency, material saving greatly.
Of course, there are many advantages of cnc laser cutting machine for glass. So if you are interested in our glass laser cutting machine, or have any question about the co2 laser glass cutting machine. Please contact Jinan Dekcel Cnc Equipment company. We are support service 24 hours online.
Thanks for your reading.