How to use and set oscillating knife cutting plotter machine software ?
Views: 317 Author: Site Editor Publish Time: 2018-12-18 Origin: Site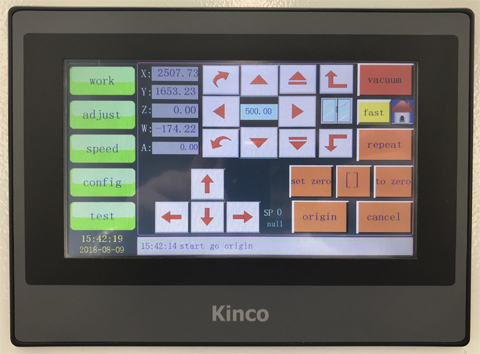 How to Use and Set Oscillating Knife Cutting Plotter Machine Software ?
1.Please power on the machine and PC before the software installation,then find the USB data cable one side connect with the machine USB hole and another side connect with the PC USB .

2. Unzip the software folder of oscilalting knife cutter plotter machine
,double click the software icon
( or create Desktop Shortcut ),you can open the Zhongrui oscillating knife cutter machine software as below picture show :
* This software only can import the cutting file and send the cutting data to the control panel,can not edit the file or chage the processing speed .
* You need design the file and set the right size in the software like CorelDRAW,Illustrator,Solidworks ect.
* Machine tool processing speed can be set in the control panel.
3.Machine Parameters Read from the Control Board
please power on the machine and connect well the USB data cable,then do as below step:
3.1 Open the software and click 【文件-File】- 【机器参数-Param】
3.2 click【Get-机器到电脑】,because the machine tested well and parameters saved in the control board,click 【Get-机器到电脑】the software will read all the parameters from the control board.
3.3 Then click【Set-电脑到机器】.
3.4 Click 【优化-Optimize】- 【配置选项Config...】
3.5 Check the 【Workrect】according your machine szie .Then click 【OK】.
After the software parameters setting well, you can use the Zhongrui oscilalting cut software for the data transfer.